It was a miserable day, so I just went out briefly for a Choices mini shop:
eggs
english muffins
garlic
For dinner, made basically the Chefs Plate Herby Panko-Crusted Chicken except with chicken thighs instead of boneless skinless chicken breasts. I added thyme to the panko and used the Polish style mayonnaise.
For the right dish, Hotaru Yuzu Mayonaise would be great too.
I have Old Chicago Steak Spice so that went on the potato wedges.
It was good! The trick of covering the chicken with mayo instead of egg or batter is great!
Last time: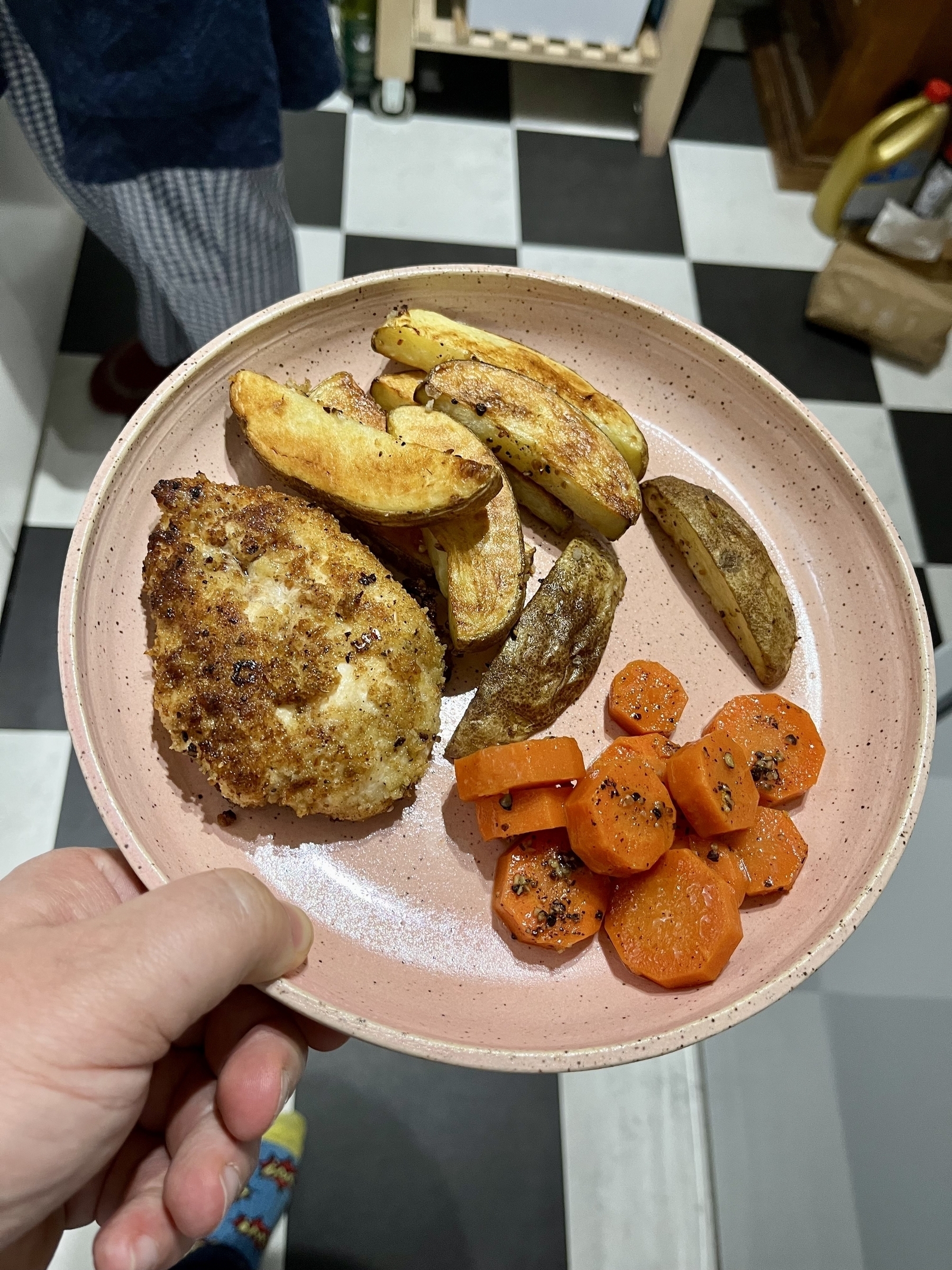 This Time::