Drove over to Main Street and walked around.
Rachael was thinking there was a burger place somewhere but there isn't.
Not around there at all but makes me think about Moderne Burger. Haven't been there in ages.
Rachael briefly contemplated her desire for chicken strips at BBQ Chicken & Pub Main Street
We kept walking and ended up getting sandwiches and a really delectable slice of chocolate cake at Coco et Olive.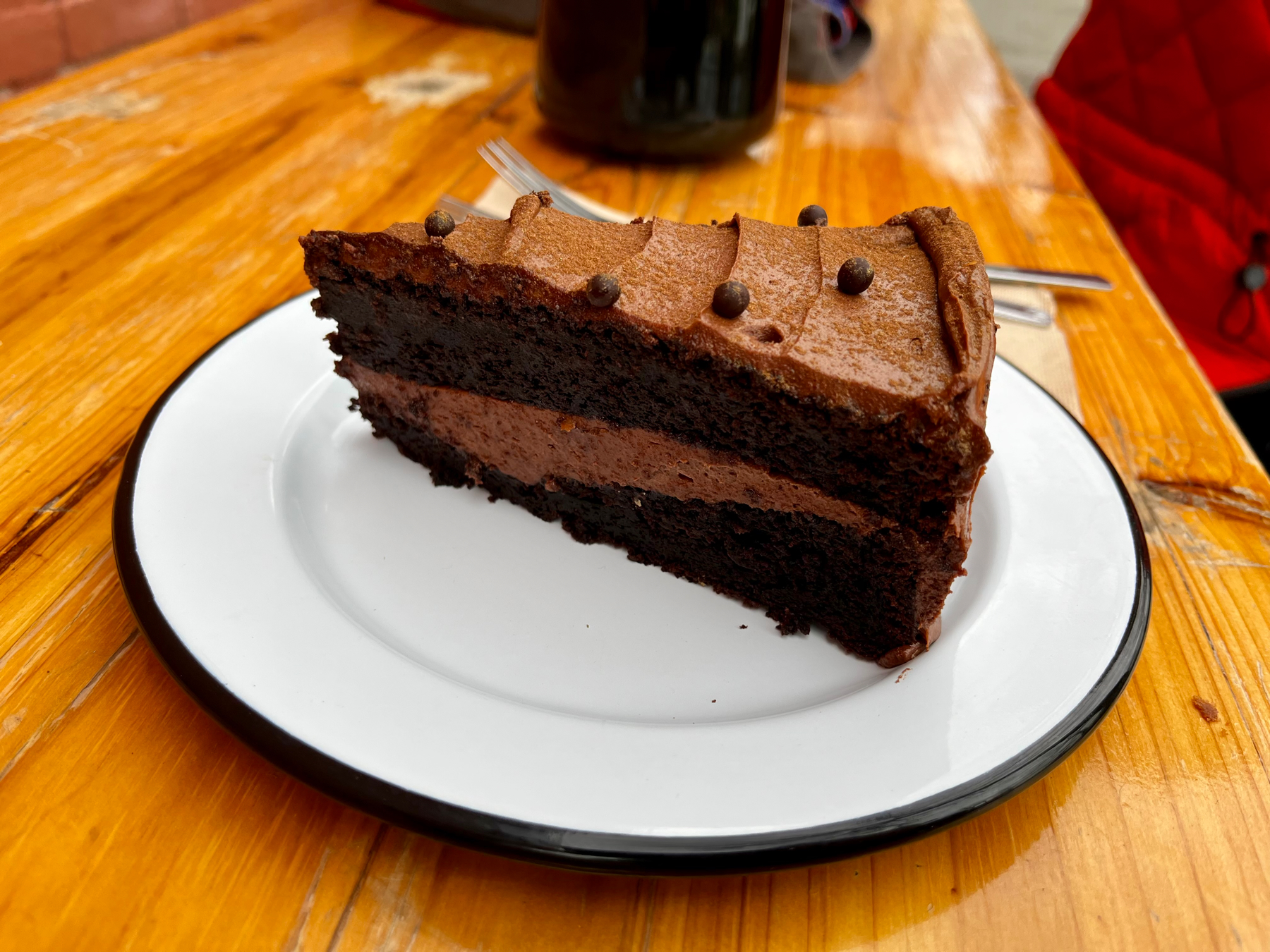 There's not a lot of seats inside anymore, as it has ceramics, glassware, and fine foods as well as being a cafe.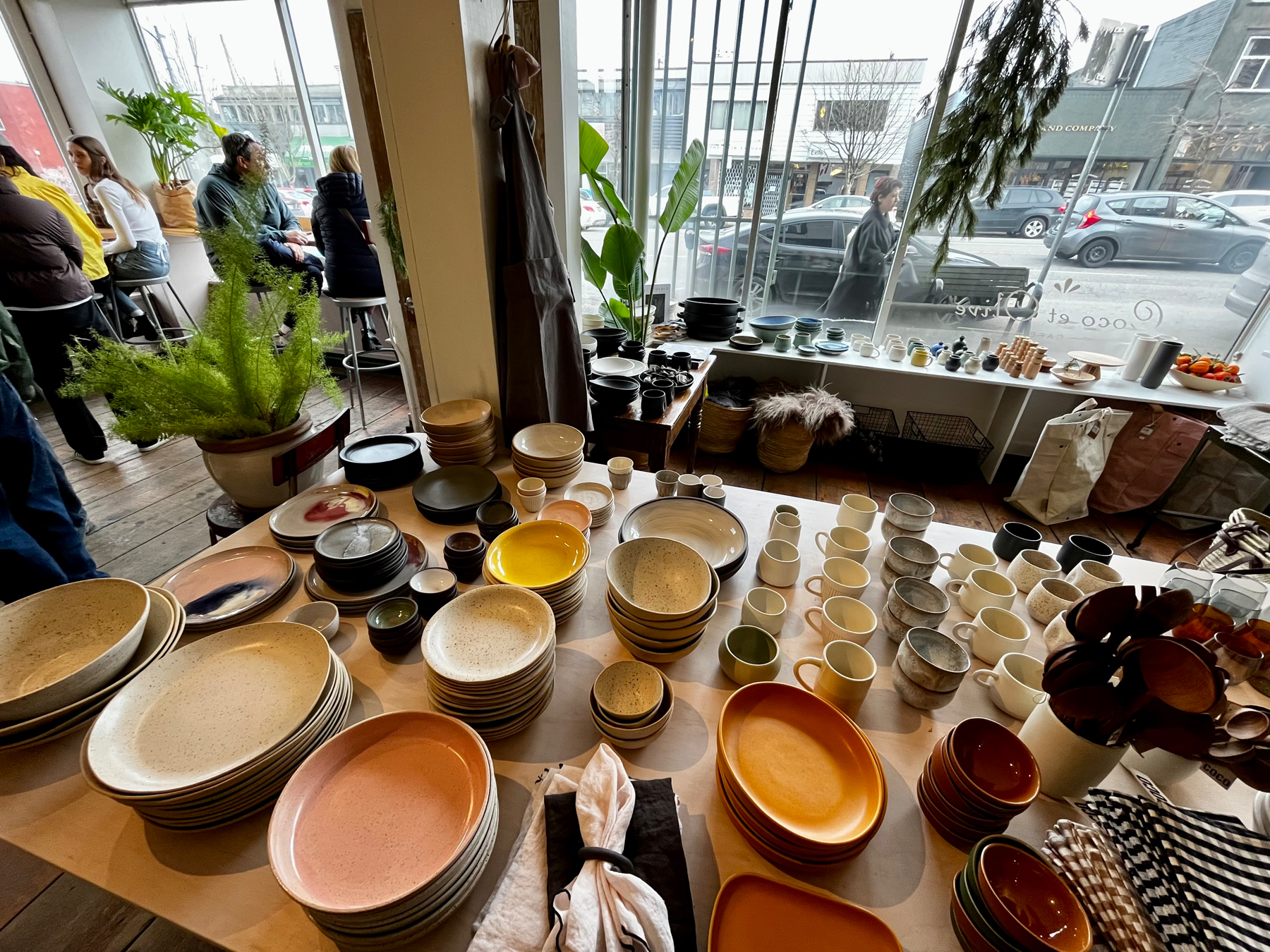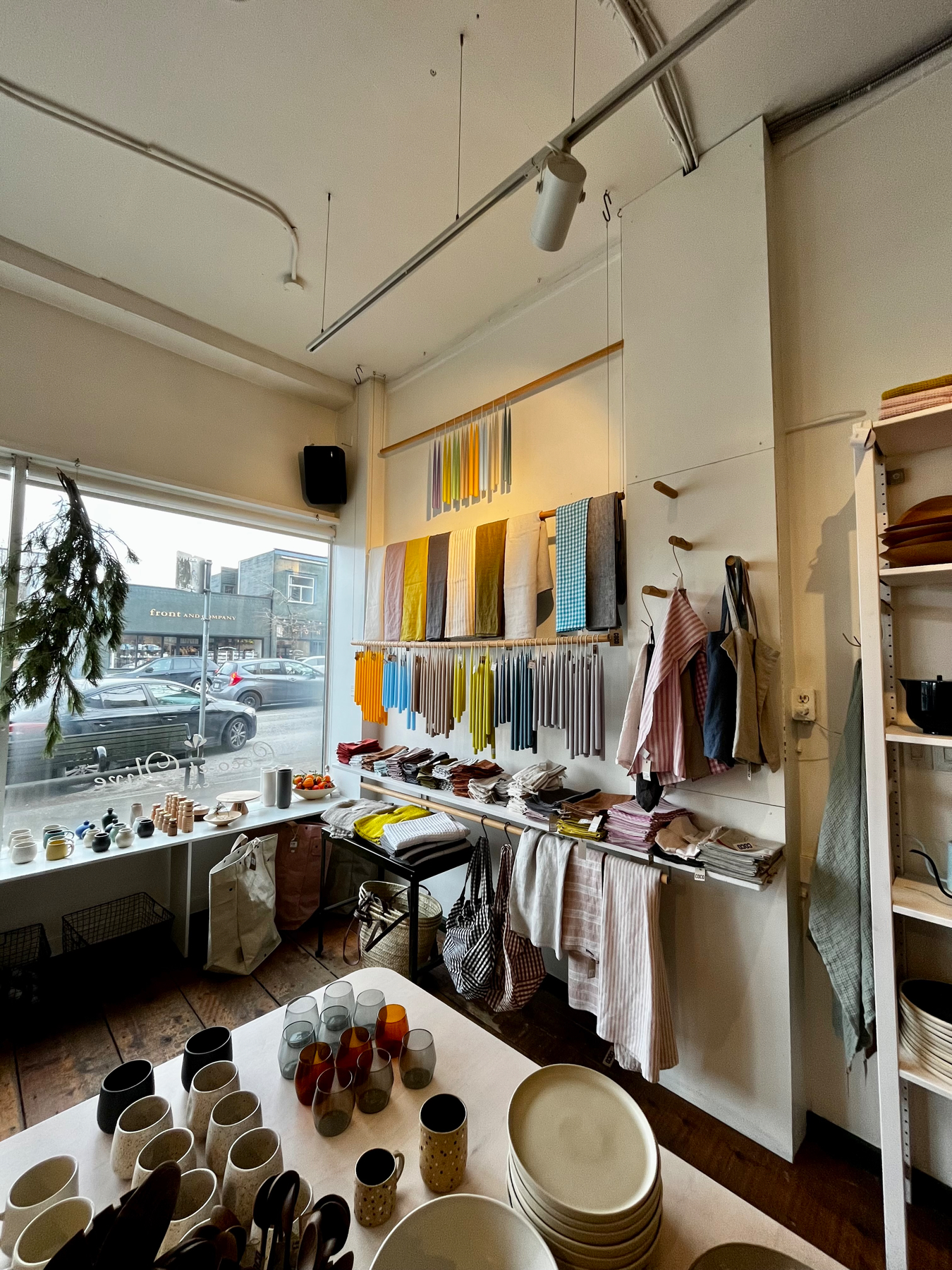 We noticed a pink plate from Mongey Ceramics like the ones we have.
They have lots of imported & specialty ffoods including Bianco DiNapoli Whole Peeled Tomatoes, Maldon Sea Salt Flakes.
Since we were on Main Street, of course we went into Welk's General Store.
I picked up some Favuzzi Dolce Vita Espresso.
---
Chefs Plate tonight is Chefs Plate Korean-Inspired Beef & Pork Tacos