Had an espresso tonic tasting flight with Robert Douglass at Fringe:
fringe is an espresso bar and photography space that serves single origin specialty coffee, tea and chocolat with simple healthy food. Ingredients come directly from the people who produce them. We are committed to craftsmanship in the coffee and the food we serve. We exhibit carefully chosen photographers and have a selection of photography books and magazines that is continually being updated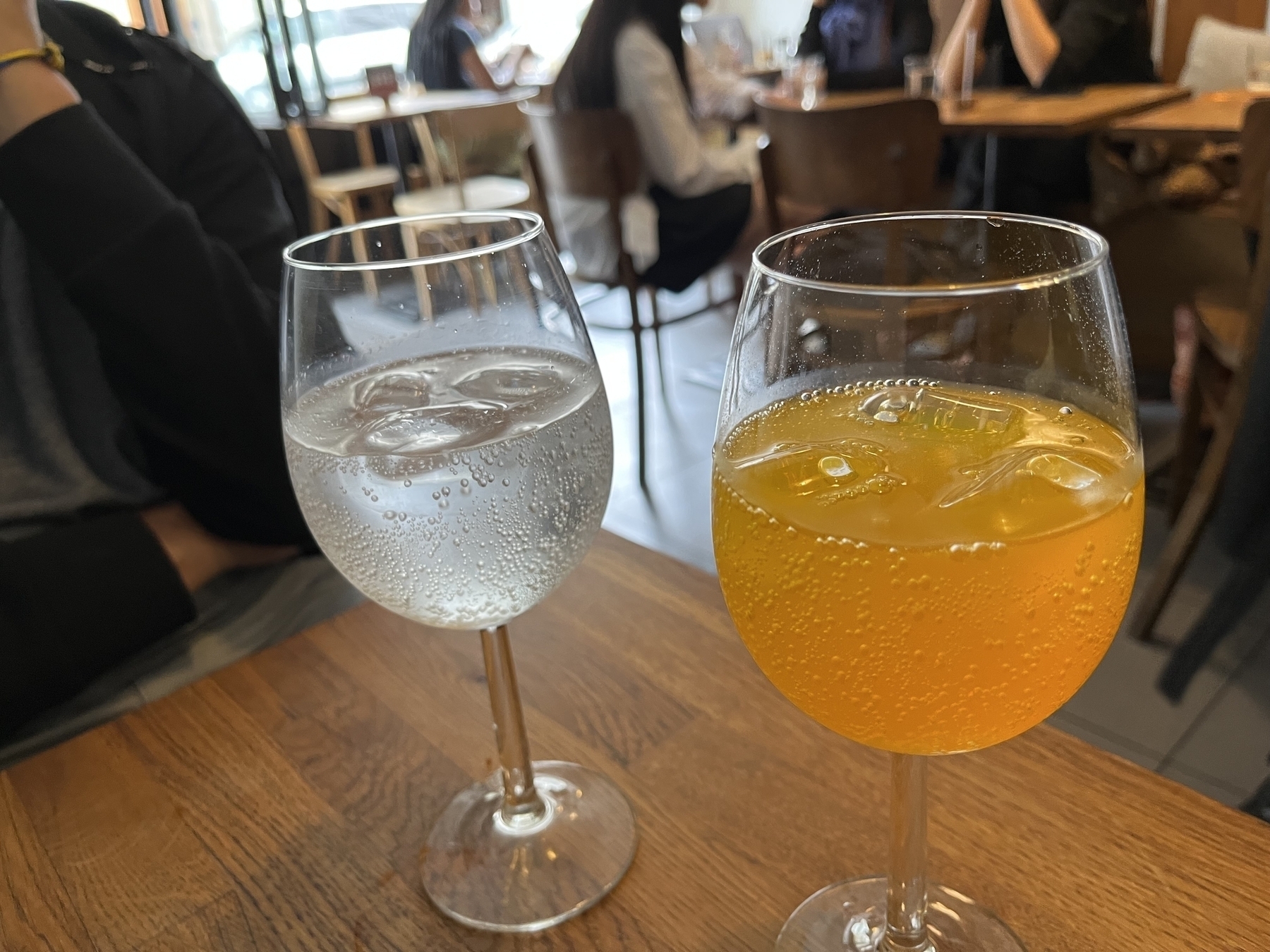 These were the two different types of tonics, and then the server came and poured the espresso shots and stirred table side. A pretty great experience.