We went to the Hearth Gallery and then hung out at the Bowen Island Library Annex space.
The gallery show had two Ukrainian Canadian artists. This piece by Leanne Romak called "All the Little Fires" includes how to make moonshine in 1940s Manitoba as told by her uncle.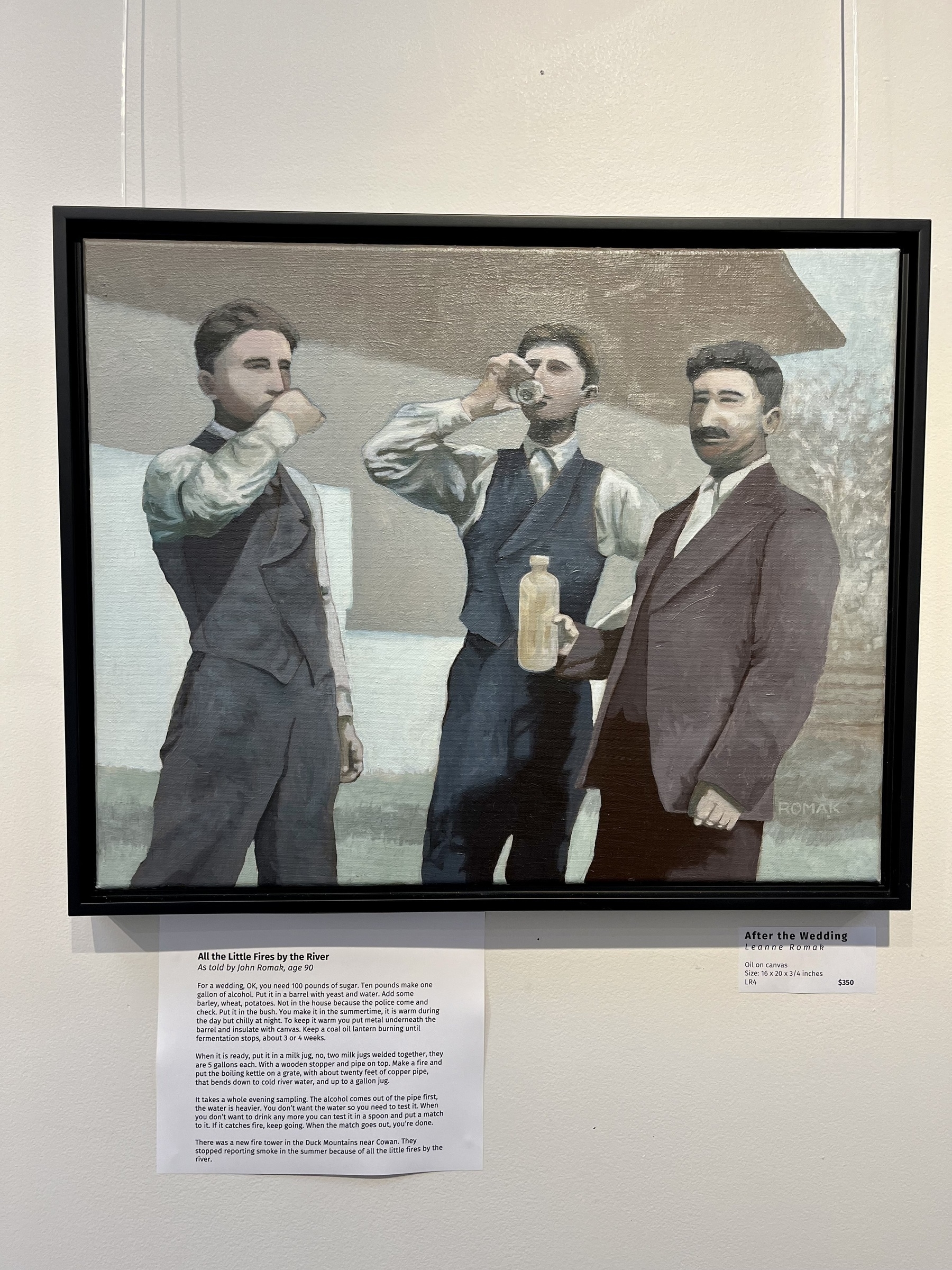 I brought along some paneer and so bought a few things and made a curry for dinner.
I found this collection of 60 Paneer Recipes that was interesting to read through but I didn't really follow any of it. I knew I wanted a thick sauce but didn't want to deal with a blender or food processor. I have an immersion blender at home I might have used.
Minced a yellow onion and a Tablespoon of minced fresh ginger and sautéed in oil and butter. Added minced garlic, curry powder and garam masala. Finely chopped a large leek and added to it. Finely cubed some celery root. Turned down the heat and covered.
After the leeks became soft, added a small can of diced tomatoes, adding 2x of the empty can of water. Added in peeled and chopped yam. Peeled and chopped a sad zucchini that needed using up.
Let it simmer on the stove until the yams were soft. Used the back of the spoon to smoosh all the yams into a thick sauce. Added a handful of peeled and chopped yellow potatoes and the cubed paneer cheese.
It was tasty! The potatoes I added at the end didn't quite cook through because I turned the heat down / off while waiting for everyone to get ready for dinner. The paneer adds protein but not much in the way of flavour.