My mom has a cookbook about the region she's from in Germany, Rheinland-Pfalz, called Kulinarische Streifzüge durch die Pfalz, and there's a recipe for Lauchkuchen that has some sexist language in the description: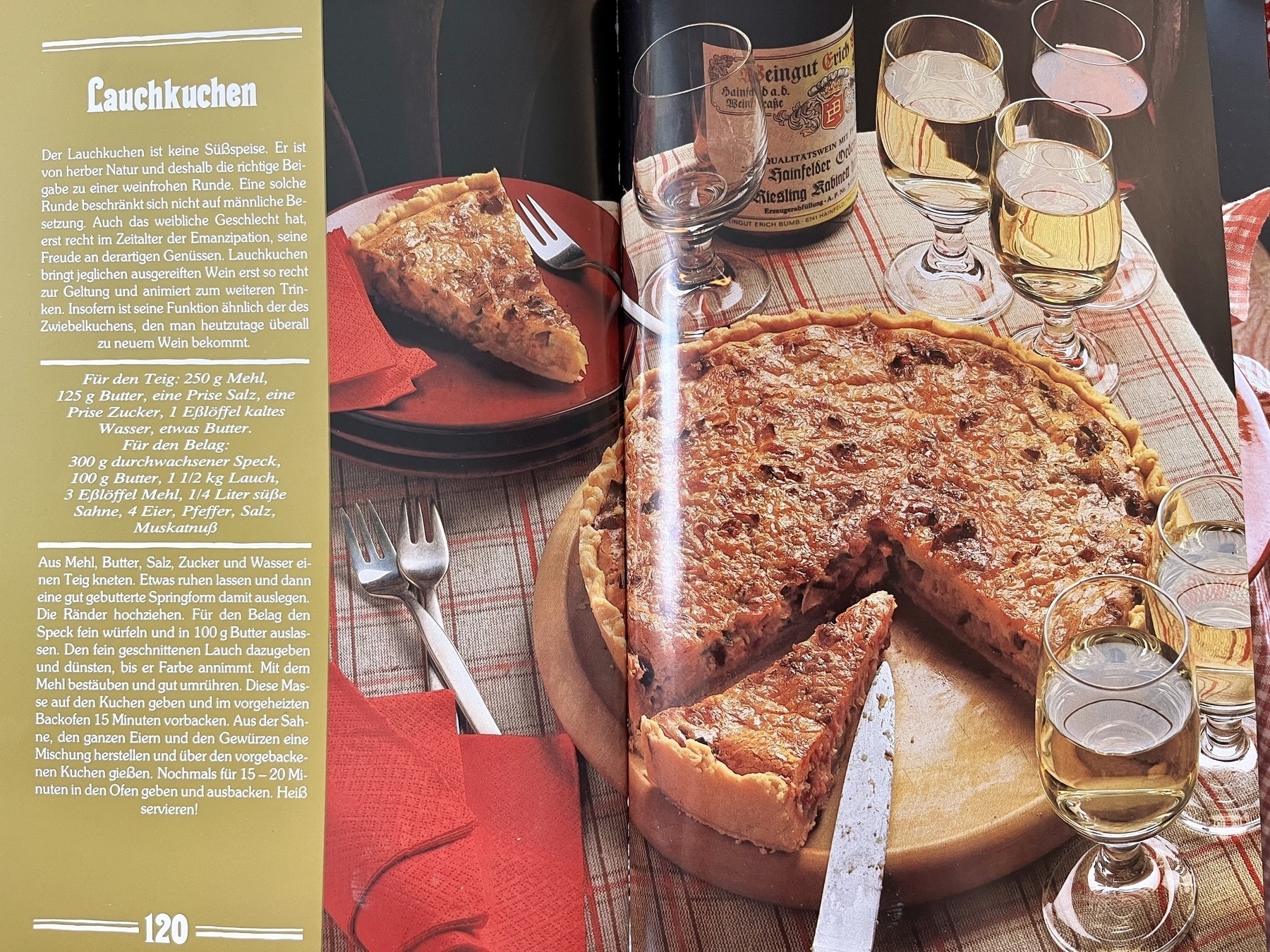 Der Lauchkuchen ist keine Süßspeise. Er ist von herber Natur und deshalb die richtige Beigabe zu einer weinfrohen Runde. Eine solche Runde beschränkt sich nicht auf männliche Besetzung. Auch das weibliche Geschlecht hat, erst recht im Zeitalter der Emanzipation, seine Freude an derartigen Genüssen. Lauchkuchen bringt jeglichen ausgereiften Wein erst so recht zur Geltung und animiert zum weiteren Trinken. Insofern ist seine Funktion ähnlich der des Zwiebelkuchens, den man heutzutage überall zu neuem Wein bekommt.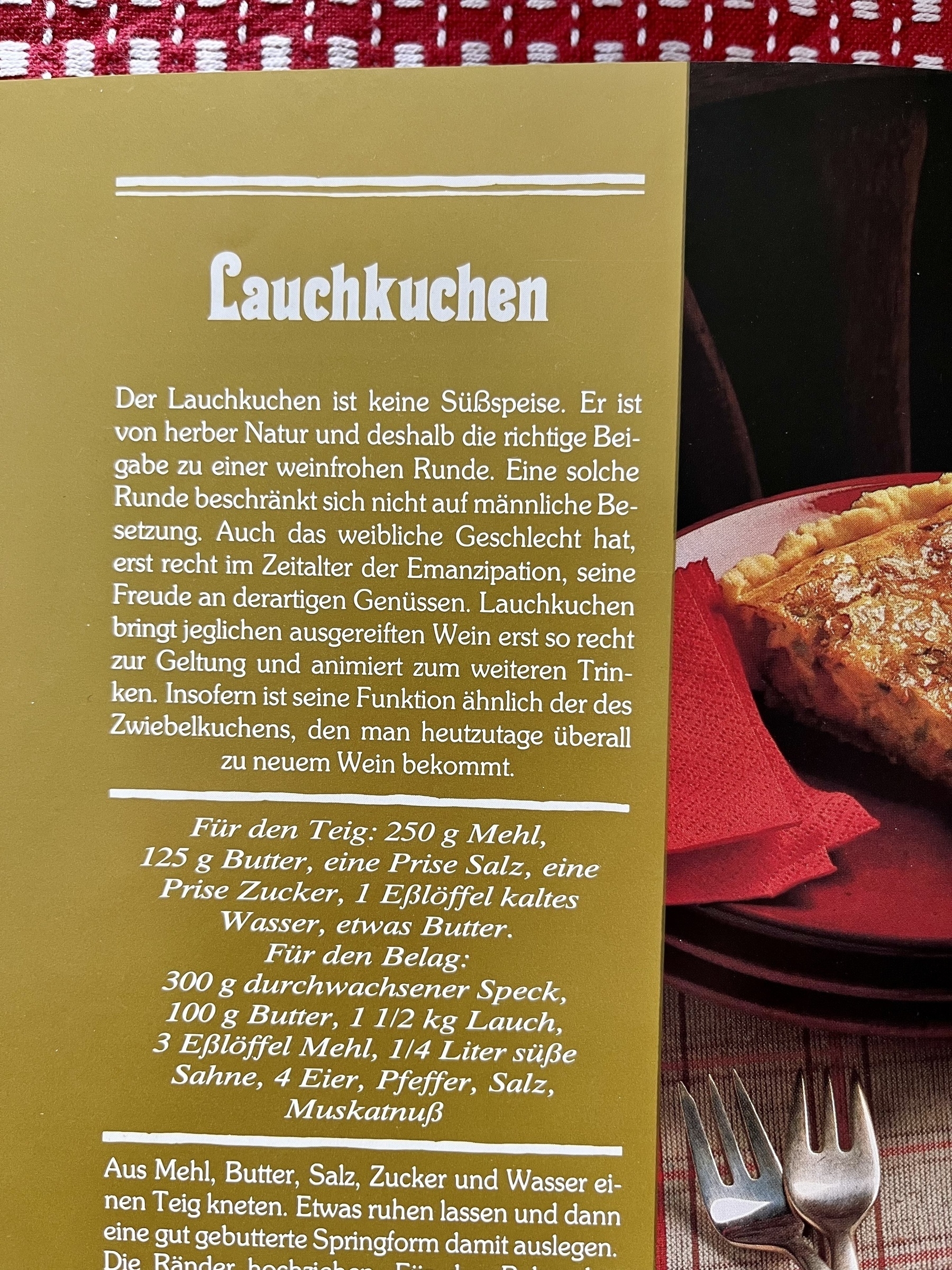 Translation:
The leek tart is not a sweet dish. It is a savoury dish and is therefore the right addition to a round of wine. Such a wine round is not limited to a male pastime. The female sex also enjoys such pleasures, especially in this age of emancipation. Leek tart really brings out any aged wine and encourages you to continue drinking. In this respect, its function is similar to that of the onion tart that you can get with new wine everywhere these days.
Ingredients
Für den Teig: 250 g Mehl, 125 g Butter, eine Prise Salz, eine Prise Zucker, 1 Eflöffel kaltes Wasser, etwas Butter.
Für den Belag: 300 g durchwachsener Speck, 100 g Butter, 1 112 kg Lauch, 3 Eßlöffel Mehl, 114 Liter süße Sahne, 4 Eier, Pfeffer, Salz, Muskatnuß