It's Canadian Thanksgiving this weekend. Going to do a shopping trip to Famous Foods.
I don't usually make turkey — my family prefers duck or goose or basically anything else. But my dad is needing leaner meat, so I'm going to make turkey.
I'm researching a couple of things. For some reason salt crust baking popped to mind.
Here's a Food & Wine recipe on How to Salt-Roast Turkey.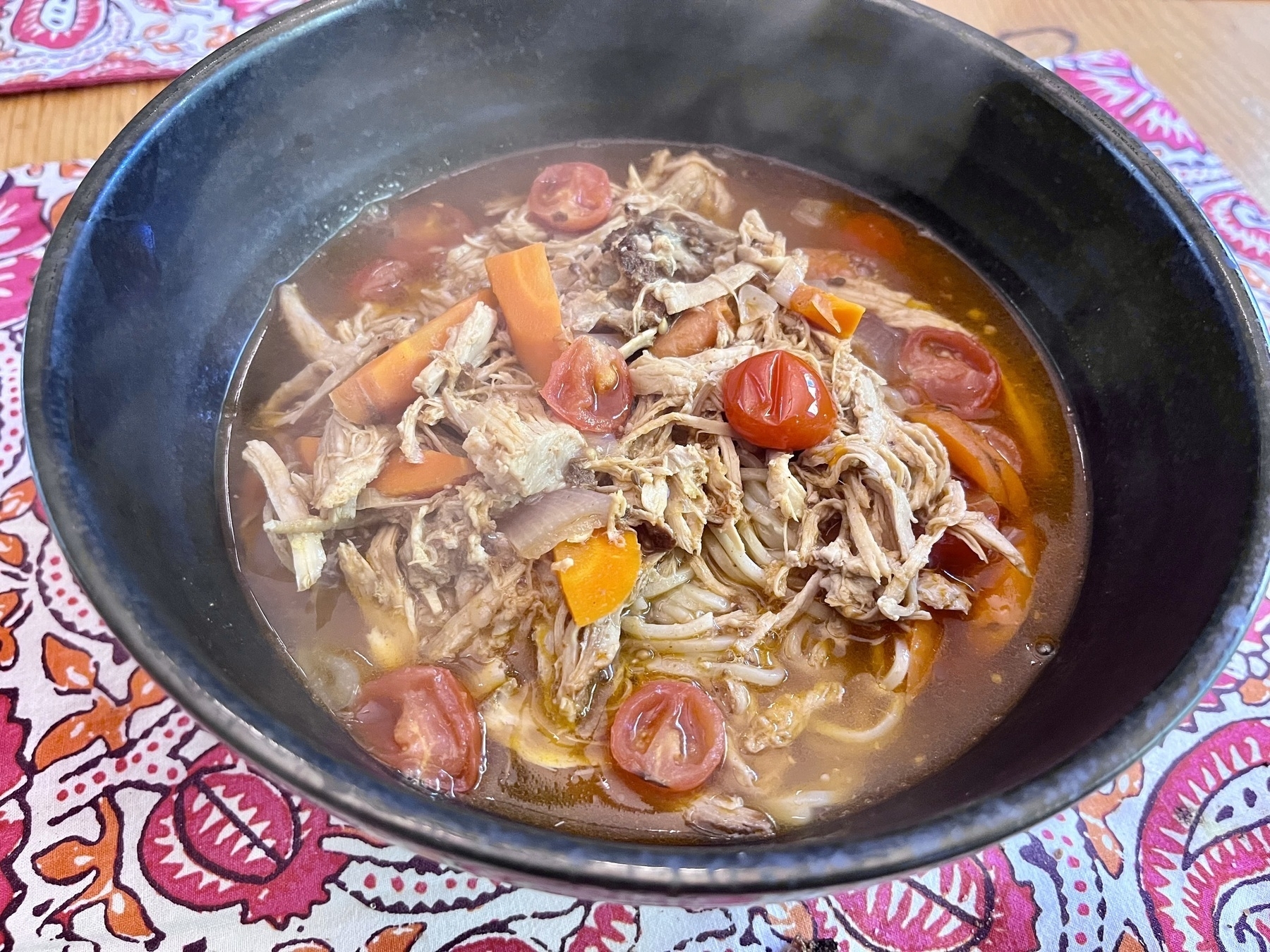 For lunch, used up the last of the Win Full Ramen with a quick broth: pulled pork leftovers from the freezer, tablespoon of gochujang, sliced some cherry tomatoes in half, carrots, and shallots.