Here's the salt roast turkey and the rest of our Thanksgiving meal.
Salt Roast Turkey Thanksgiving 2023
Ended up doing the How to Salt-Roast Turkey method.
I took apart the whole turkey.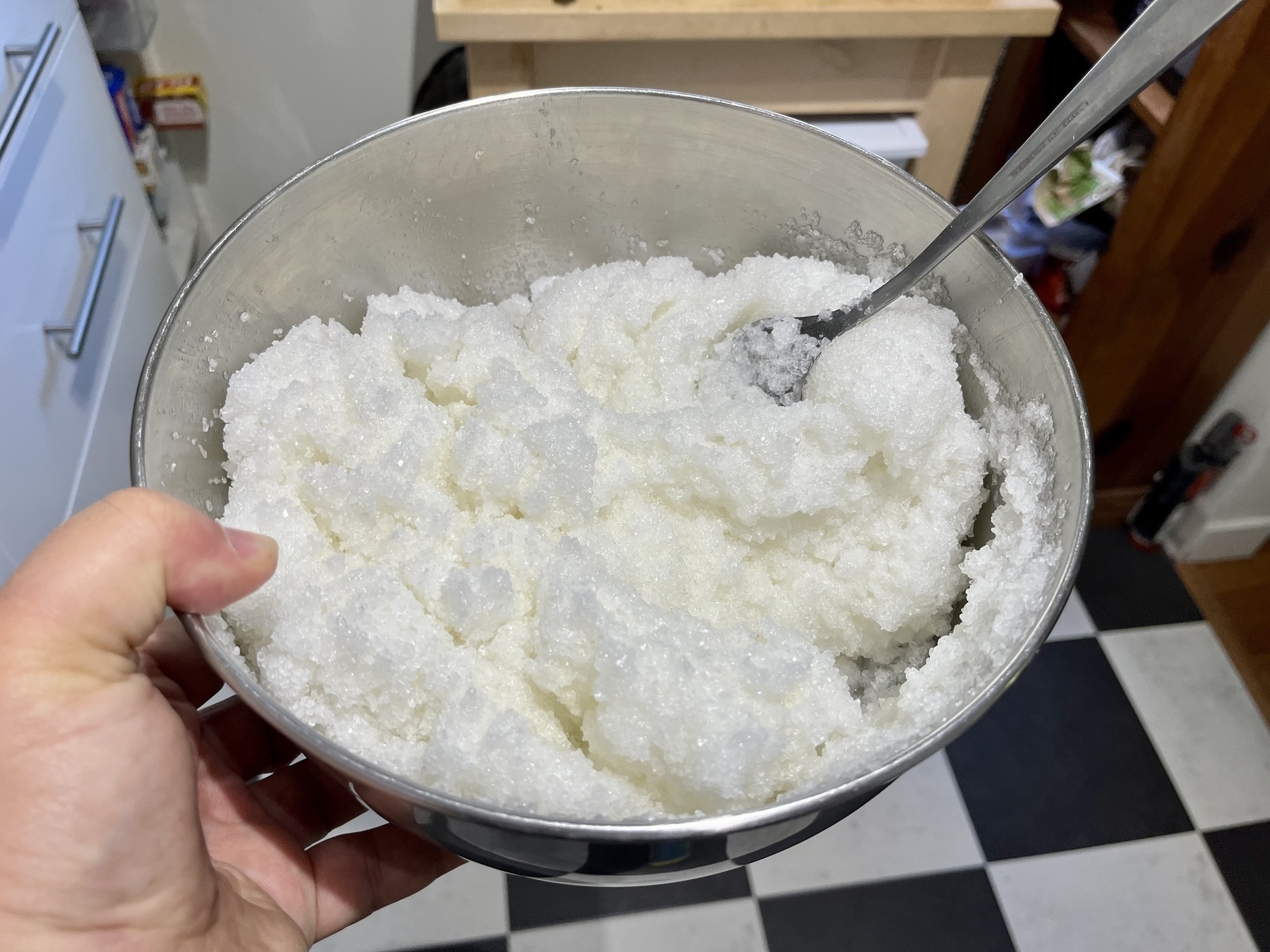 Here's the coarse sea salt mixed with water and egg whites. A really interesting texture.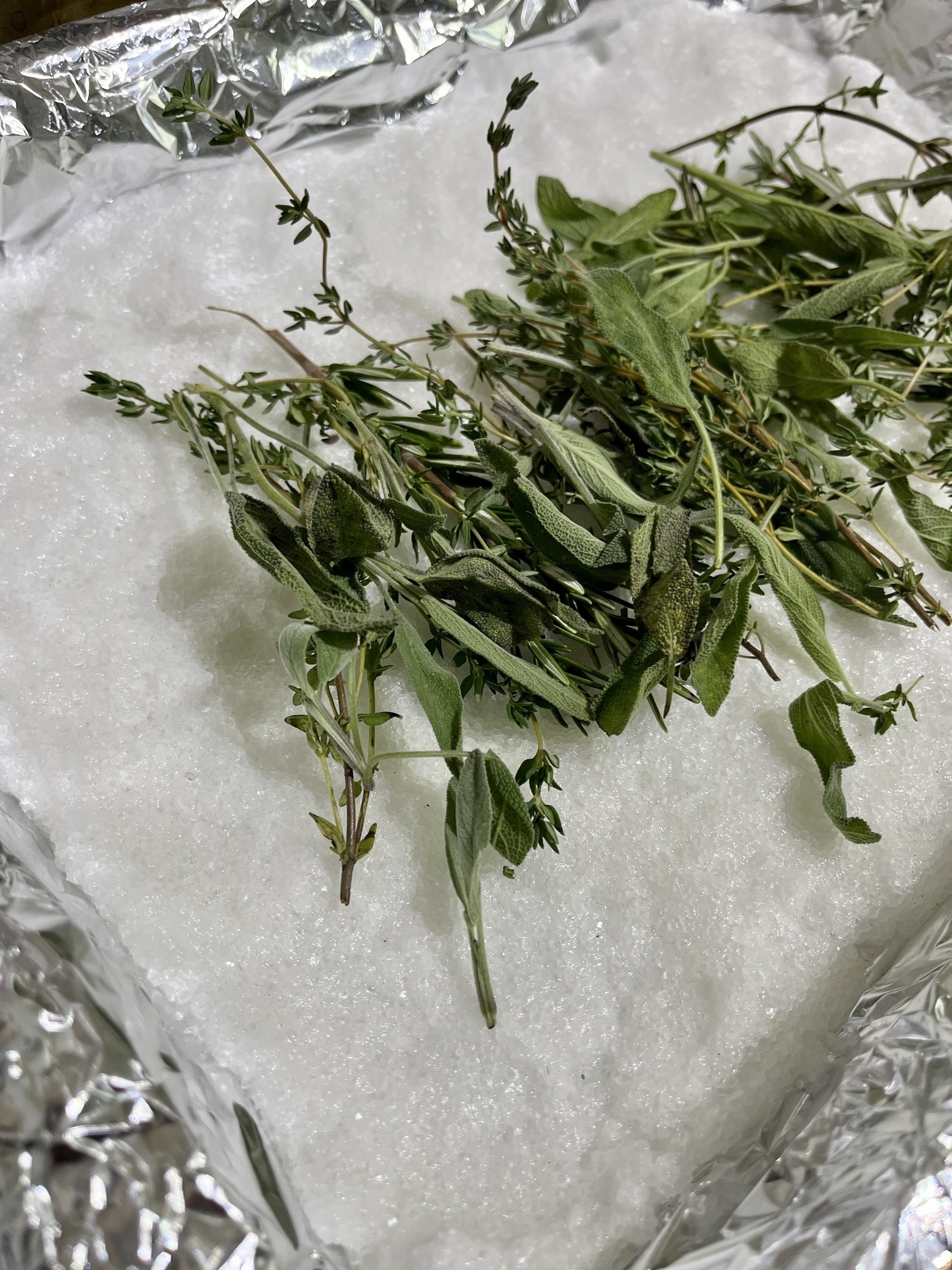 After putting down a layer of salt mixture, adding a bed of fresh herbs. I forgot the shallots. The breast with skin on went on top of this.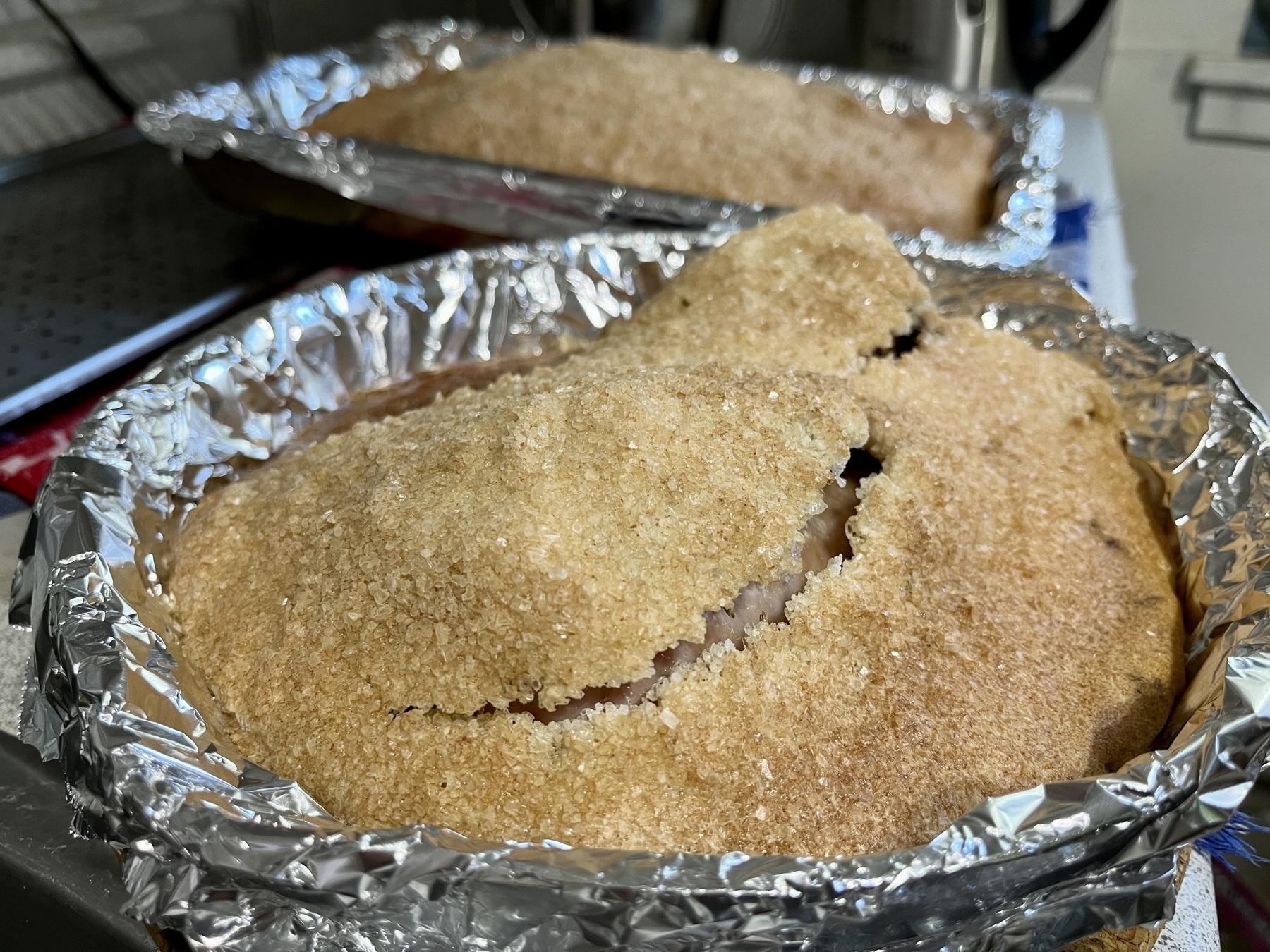 I put the turkey legs in a second salt crust, flavoured with cumin seeds. The crust cracked.
The finished browned crust over the breast.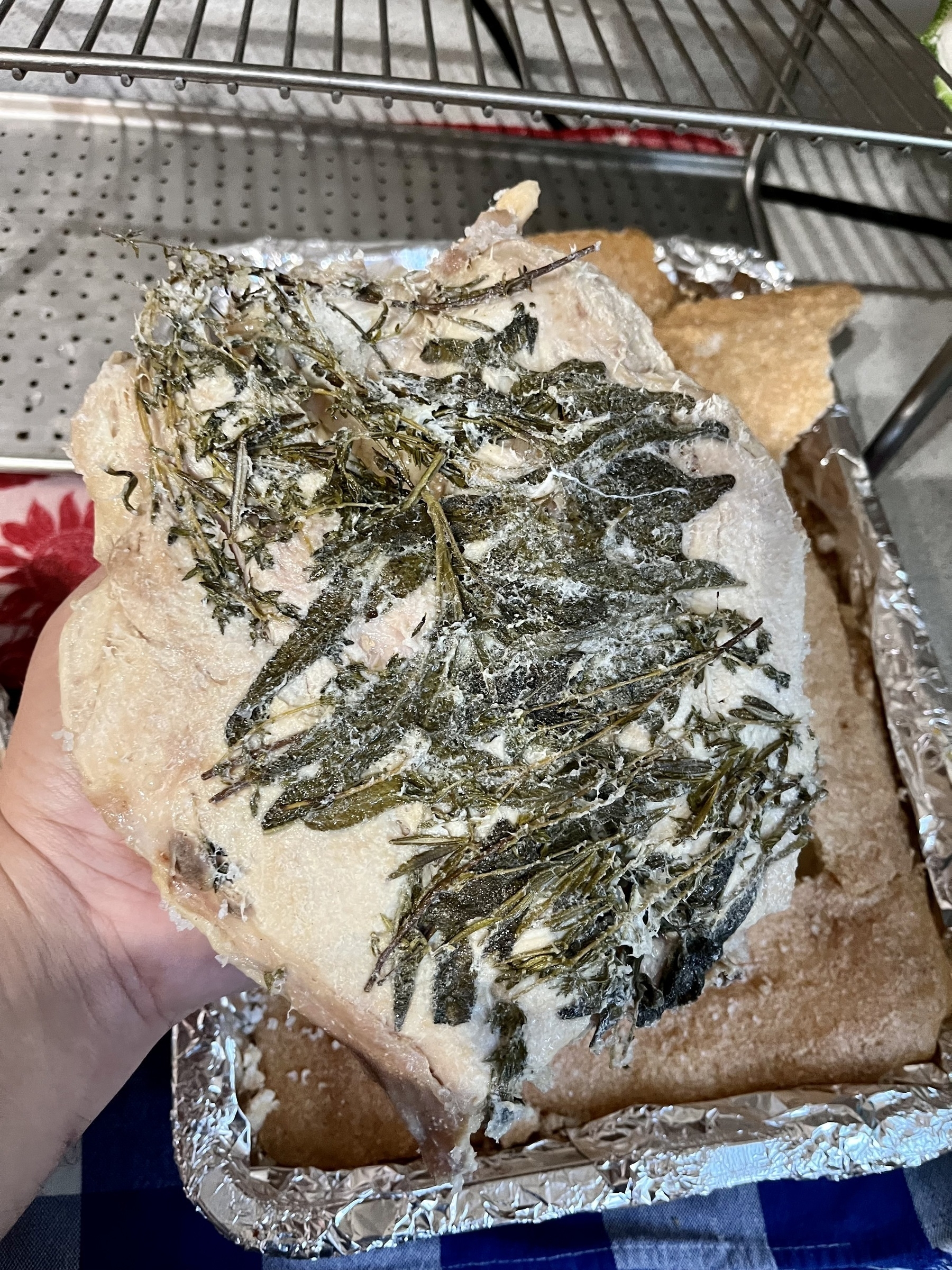 The herbs are melded into the bottom of the breast.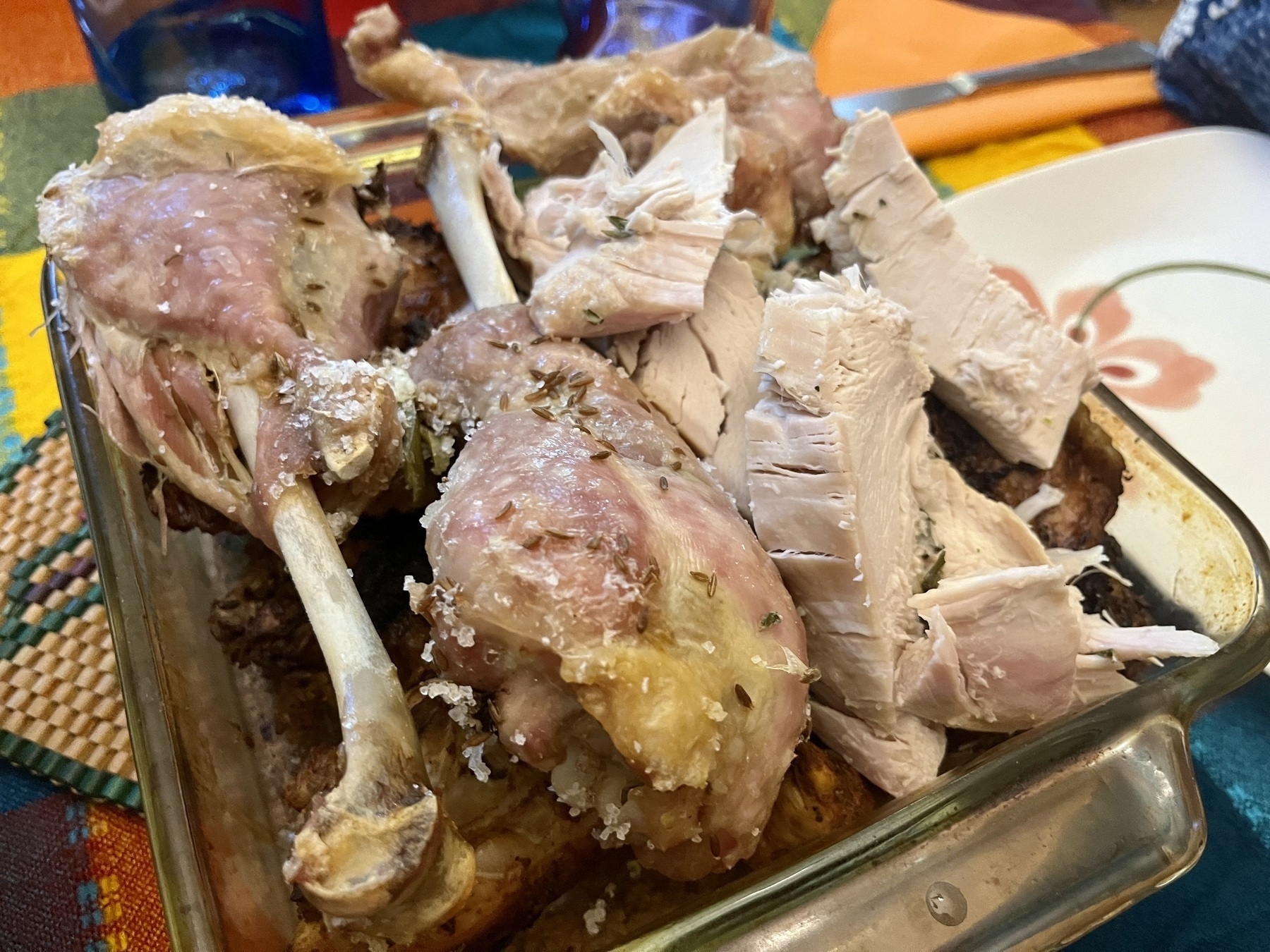 Pile of turkey at the table. The dark meat from the legs is very tender. From cracking, a little bit dry.
The turkey breast meat was very moist and flavourful.
The wings and thighs I let sit in a dry rub of paprika, ancho chilli powder, and mustard powder.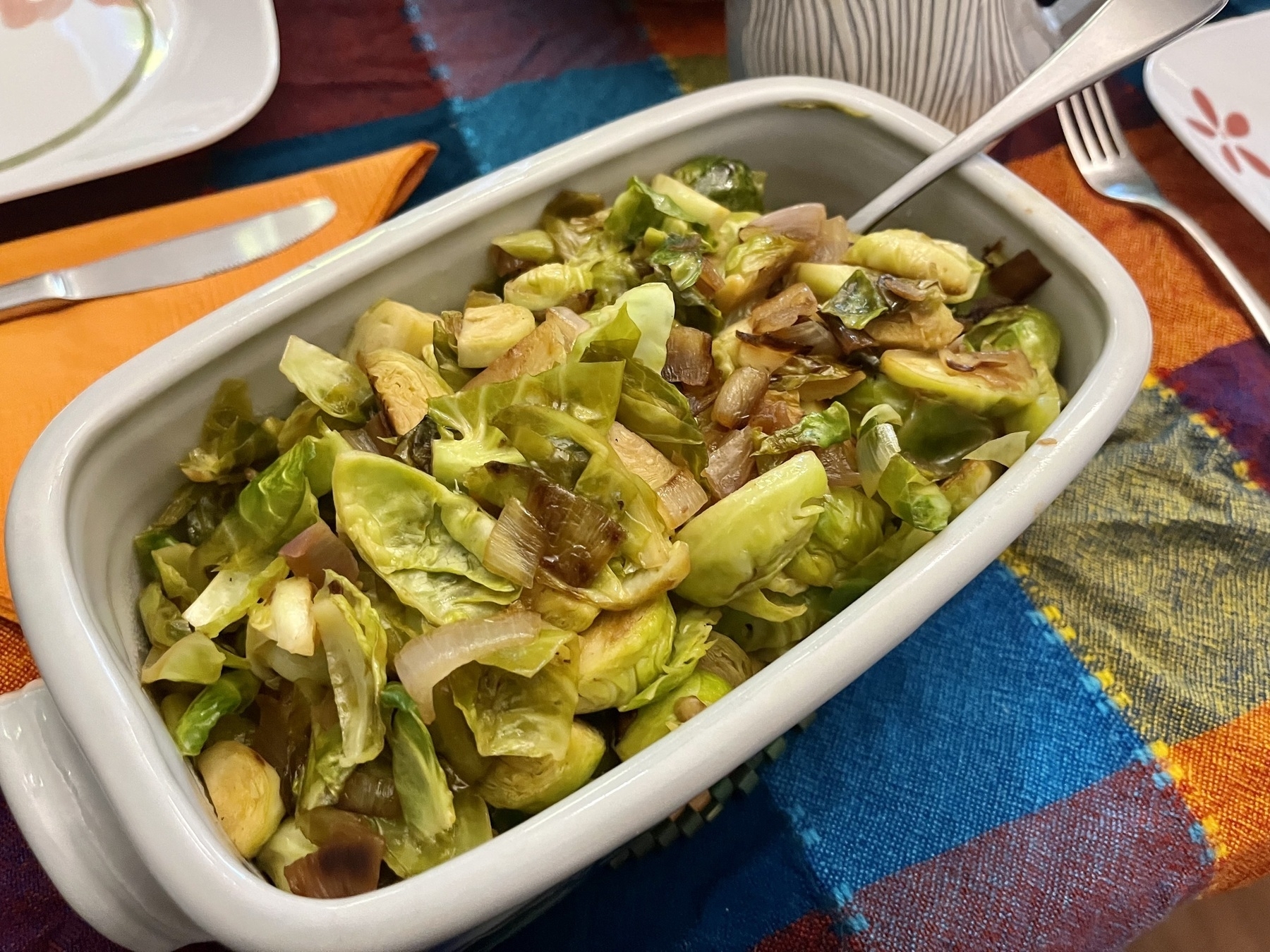 Made Brussels sprouts with shallots, lemon juice, and some onion jam.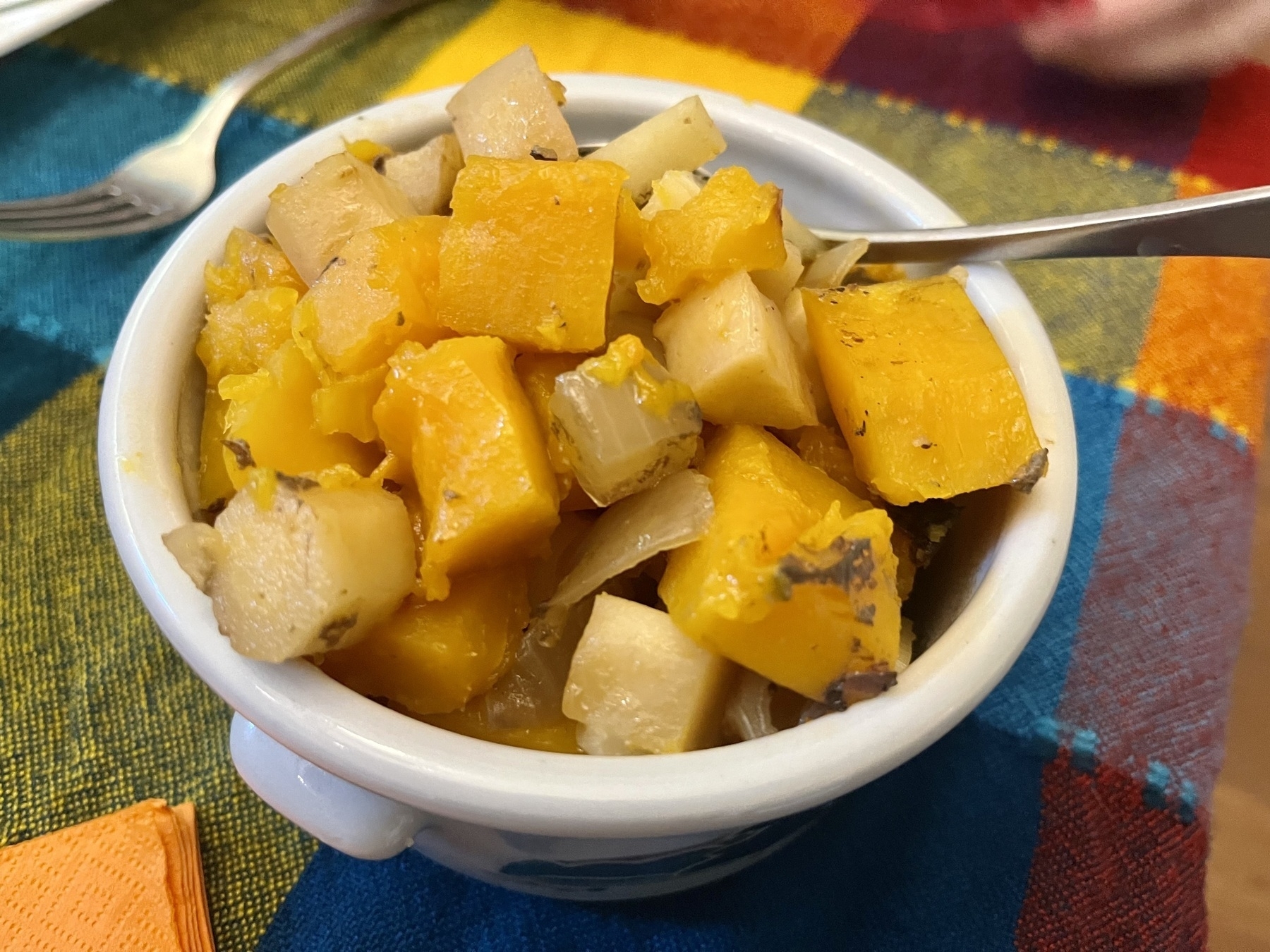 Peeled and cut up a butternut squash and some parsnips, and cooked the wings and thighs on top. Cooked covered, then broiled to crisp up, then baked again as I shuffled different things through the oven before serving.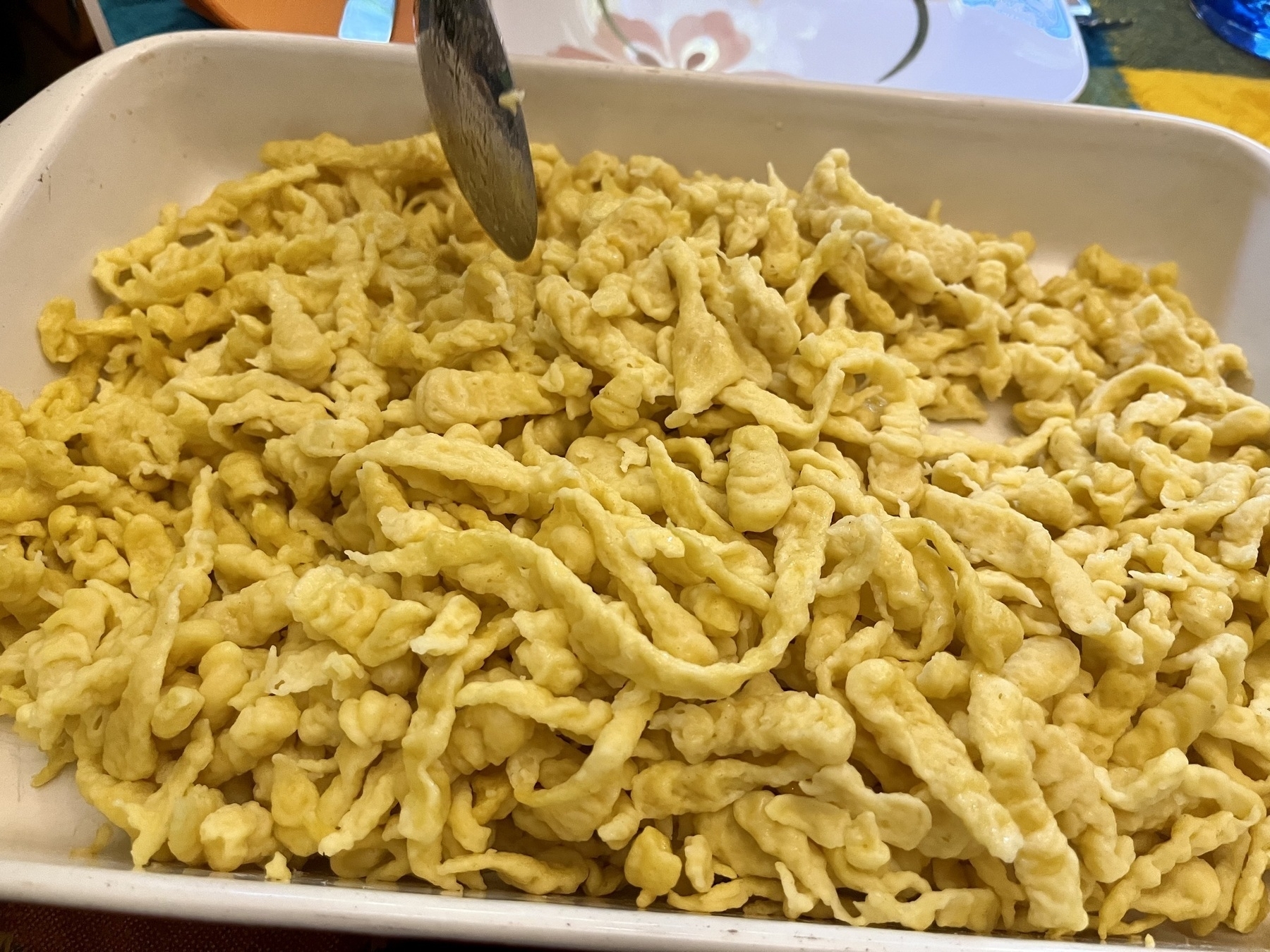 My mom brought spaetzle. I made a quick gravy with a butter and flour roux plus turkey stock that I had cooking on the stove all day: one benefit of cutting up the turkey ahead of time.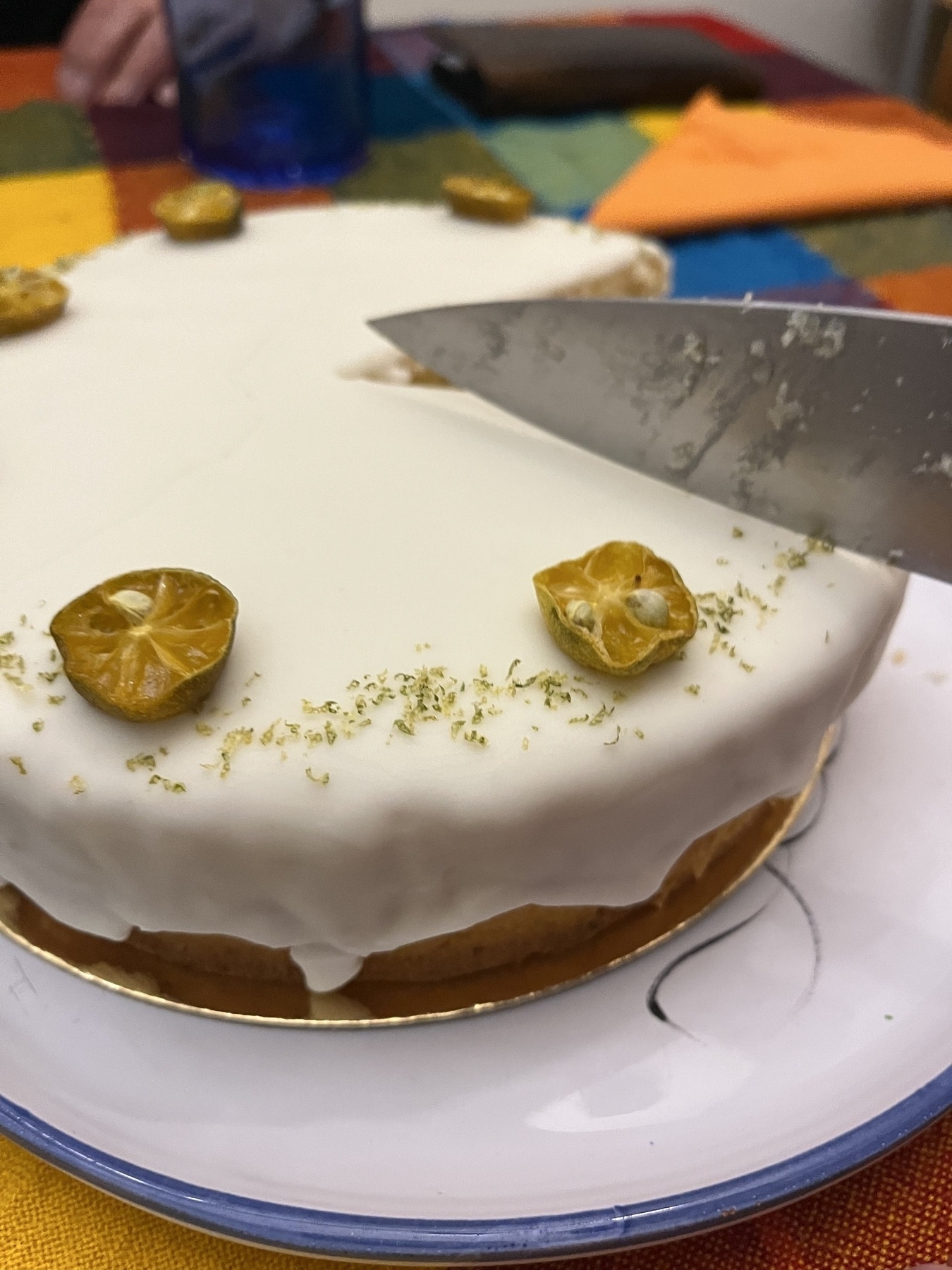 We ordered a coconut kalamansi cake from Subo Bakes. My mom also brought an apple cake just for us to try.
I raided Wine Box Summer 2023 for a Crowsnest Vineyards Pinot Noir 2020 and Crossroads Vineyard Riesling 2022.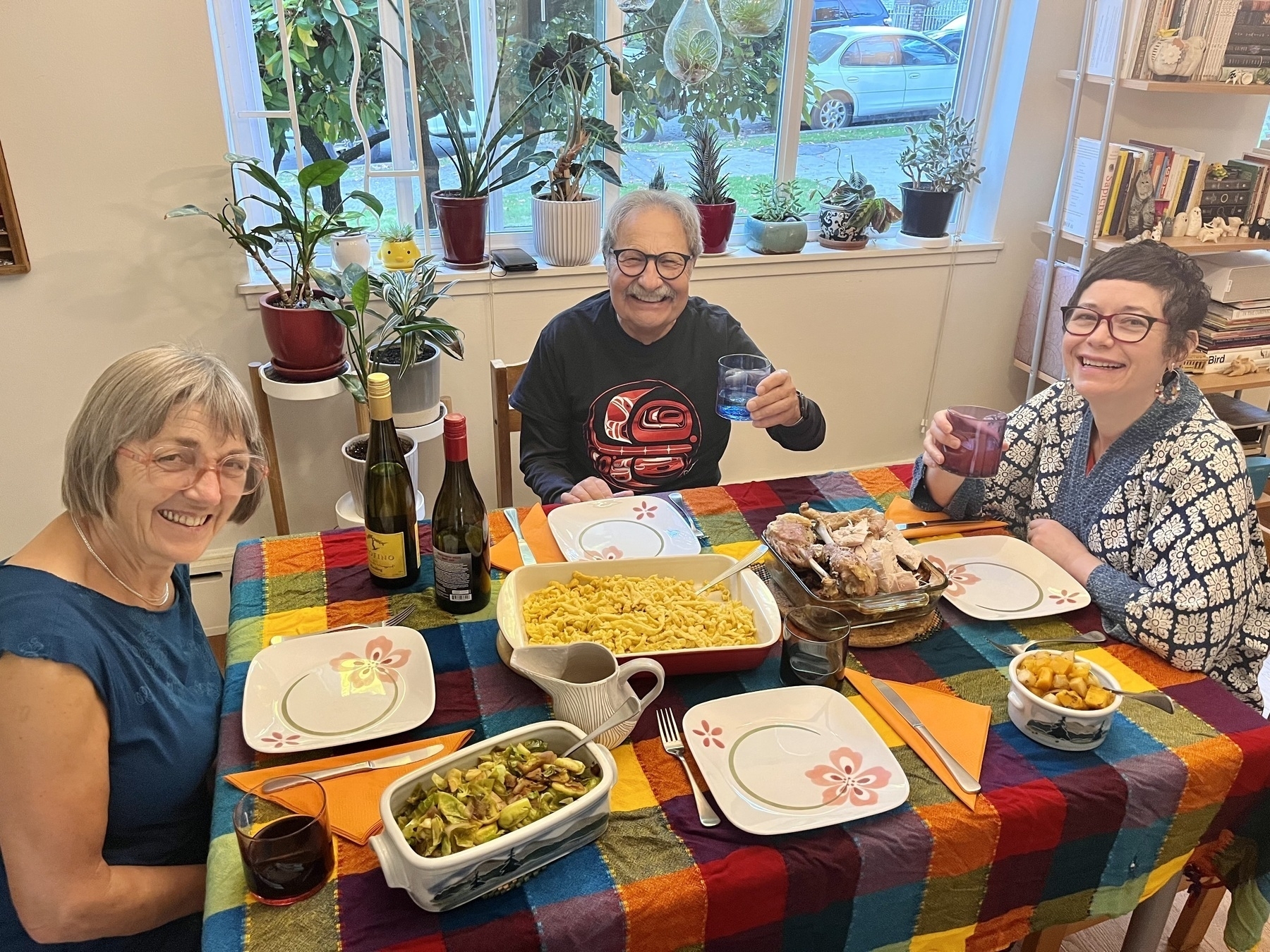 Guten Appetit!