A walk to Doe Coffee in the morning and then sitting in the park drinking our drinks and eating our pastries.
We also stopped in at Mucker Next Door and bought some cut flowers and browsed.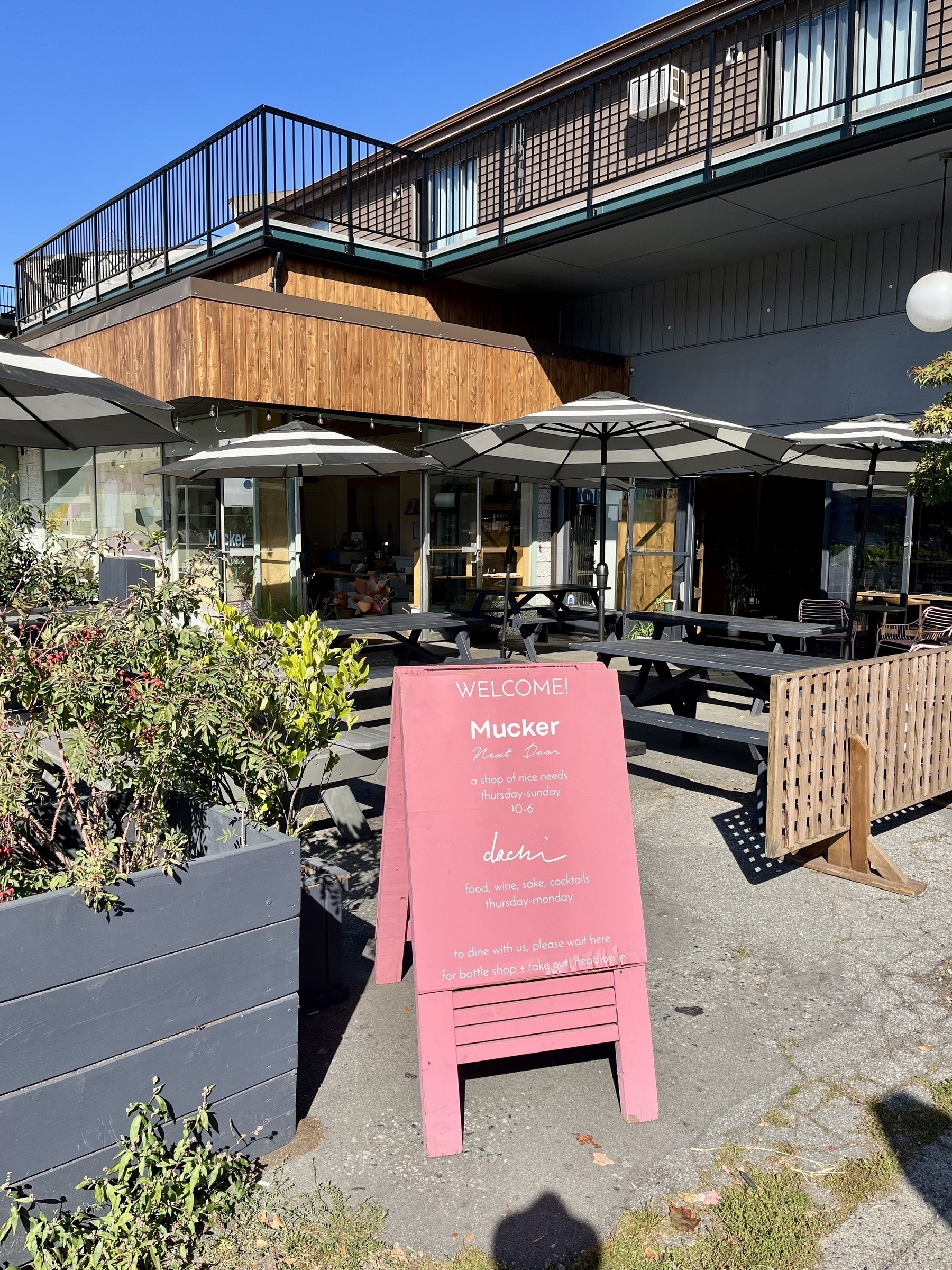 They had a Prosyro syrup, Prosyro Falernum Syrup, which was new to me. We get them at Welks usually.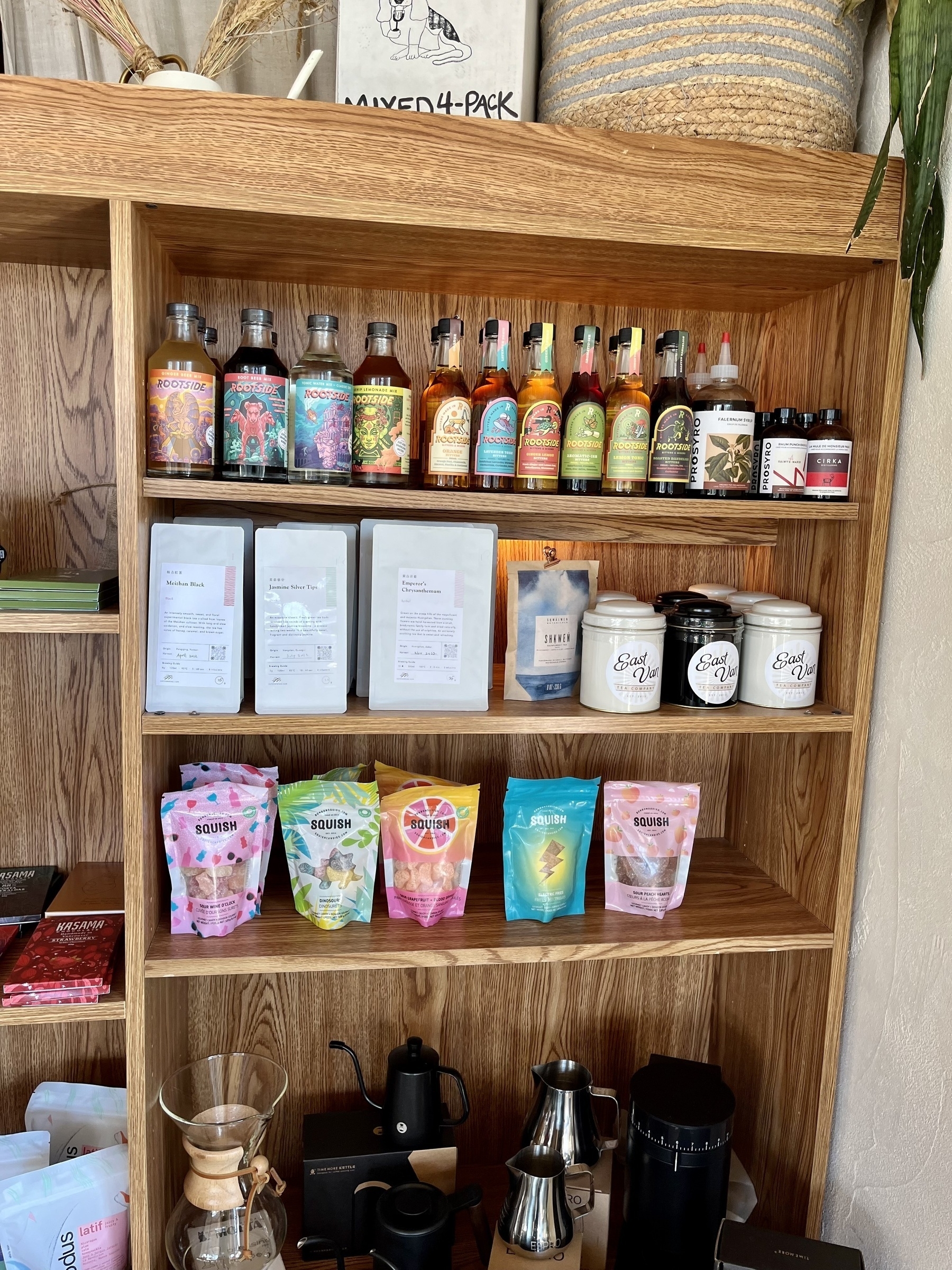 What is Falernum?
Falernum (pronounced fə-LUR-nəm) is either an 11% ABV syrup liqueur or a nonalcoholic syrup from the Caribbean. It is best known for its use in tropical drinks. It contains flavors of ginger, lime, and almond, and frequently cloves or allspice. It may be thought of as a spicier version of orgeat syrup.

The form can be alcoholic (syrup liqueur) or nonalcoholic (syrup). Versions with alcohol are generally lower in proof (≅15 ABV), adding rum and emphasizing the clove, ginger, or allspice flavoring aspects for use in mixing cocktails, typically tropical or tiki drinks. It is also enjoyed on the rocks.
Car Free Day on Commercial Drive so we dropped off the flowers and walked up to 1st where it starts.
Had some lunch from Shameless Buns - a Sausage Party: longganisa sausage plus fries plus fried egg.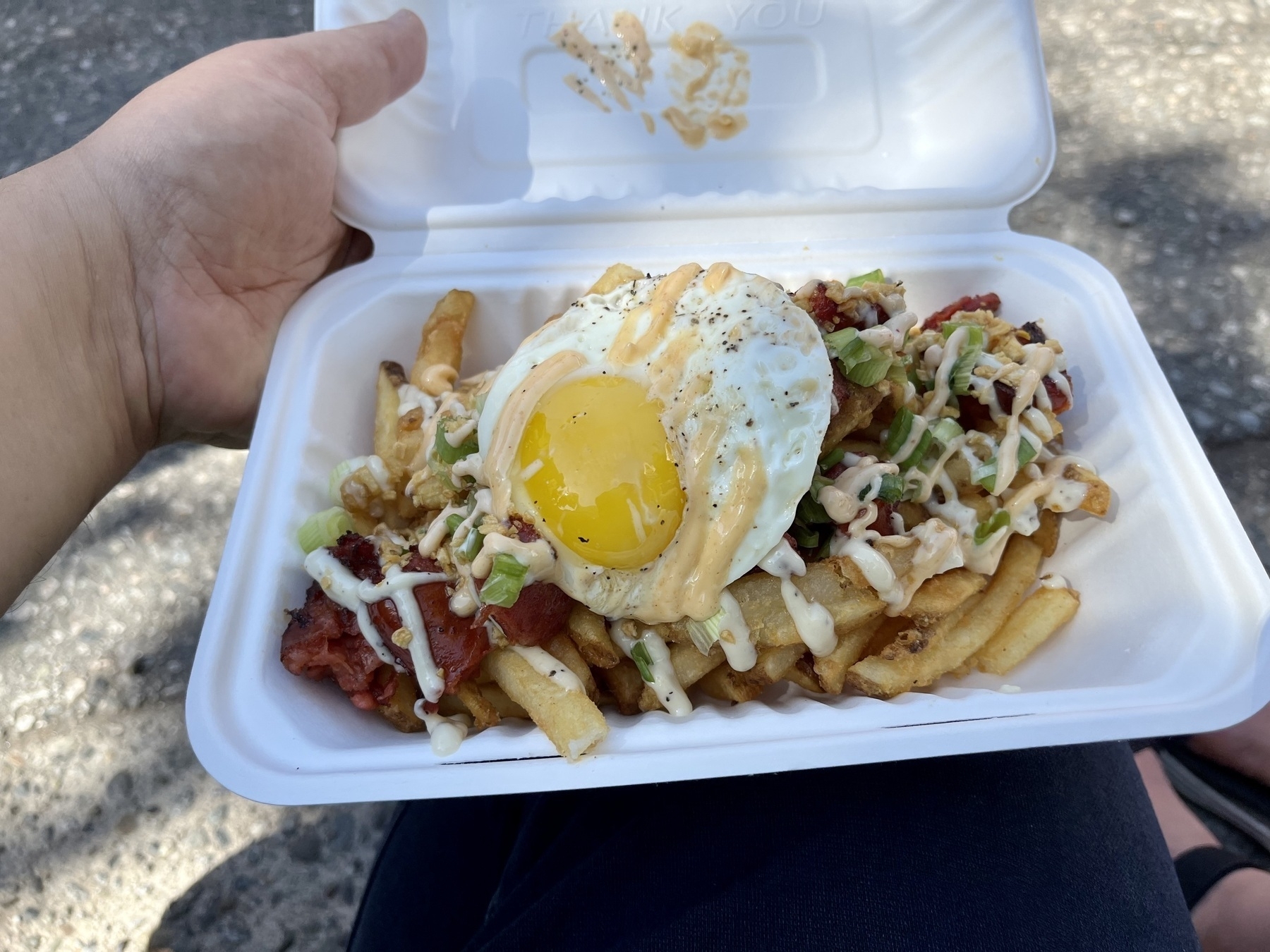 They gave me one of each of their home made sauces. Hot sauce, banana ketchup, and kalamansi garlic aioli.
Dinner was pulled pork tacos. I used up all of the Shameless Buns sauces on my tacos and some leftover potatoes.