Sat and worked at Timbertrain Depot for a while in the morning.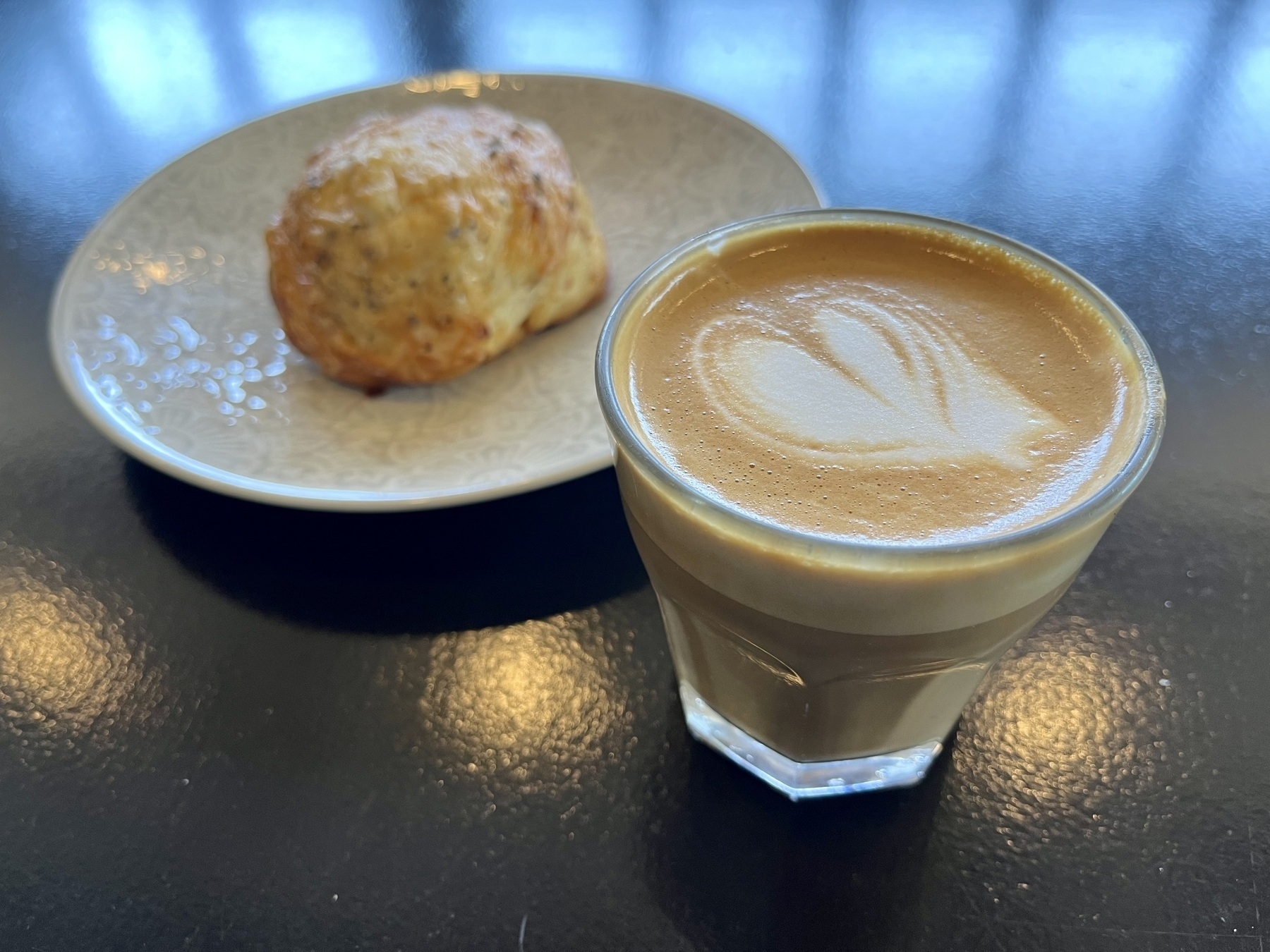 Cappuccino with Timbertrain Cosmic Candy beans and a cheese scone. Was nice to see the baristas there and peaceful to work from.
Making this buttermilk loaf tonight because I had a cup of old buttermilk that needed using up https://www.kingarthurbaking.com/recipes/golden-buttermilk-loaf-recipe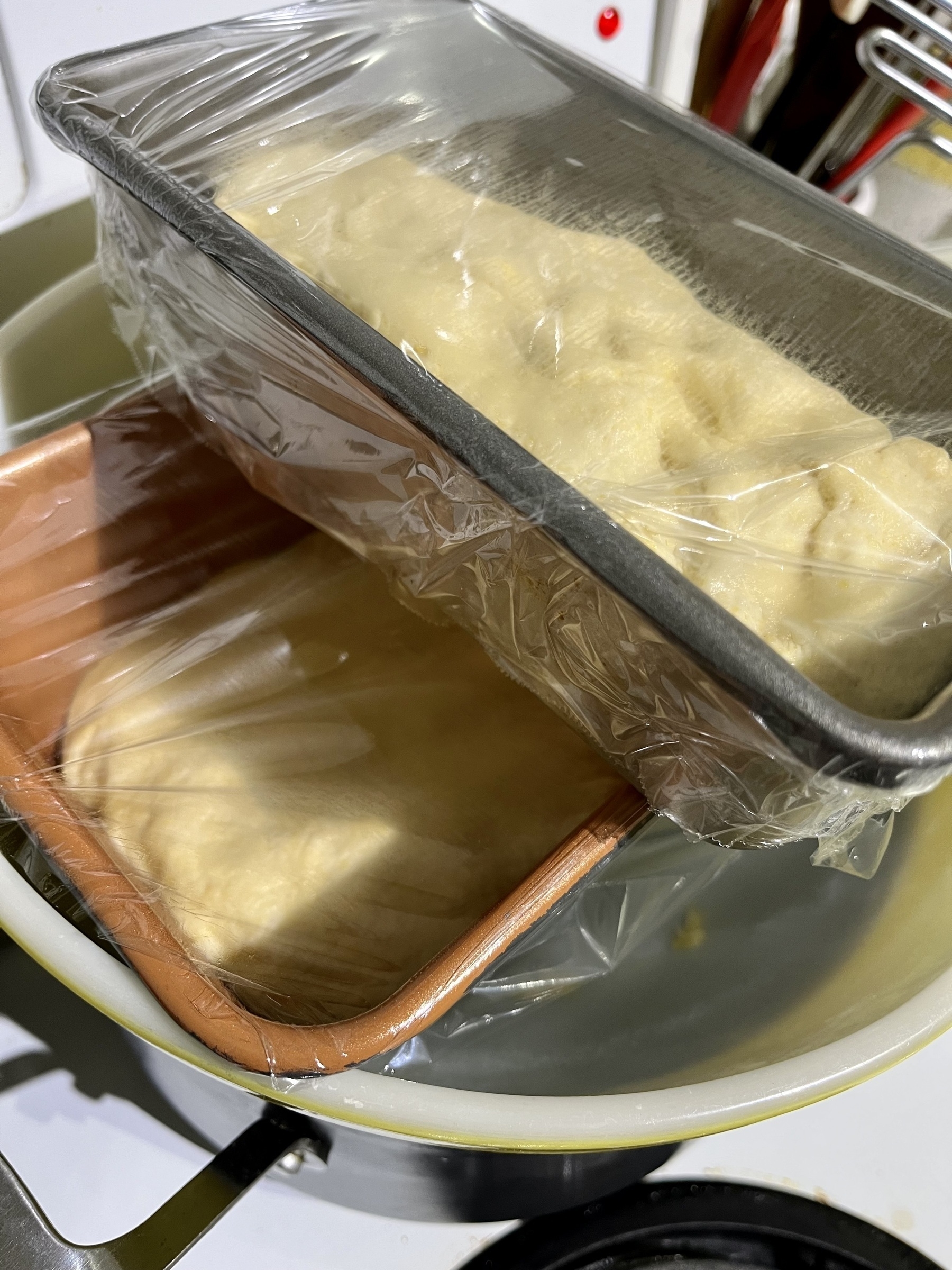 Second rise in the baking pans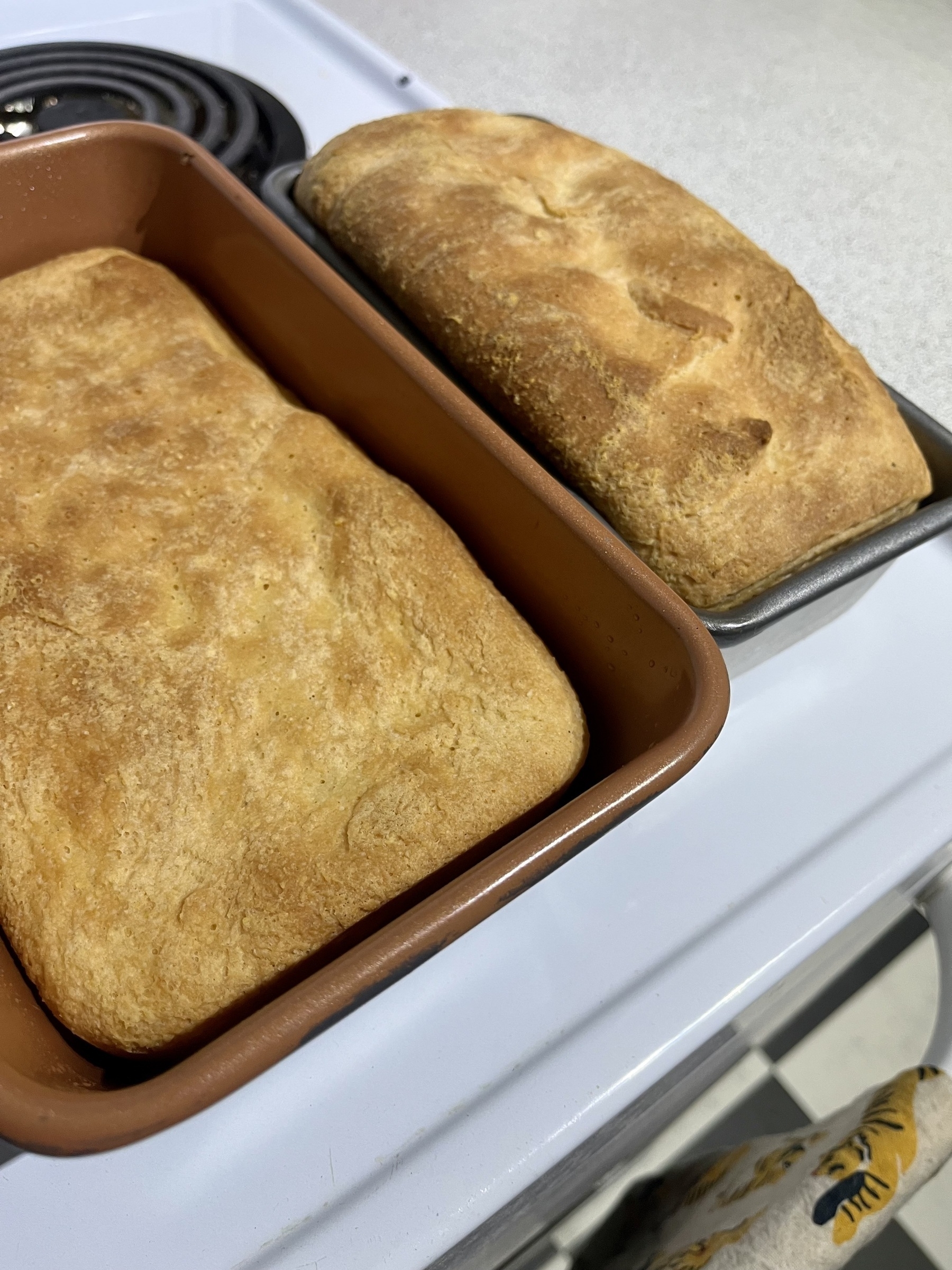 Out of the oven and cooling.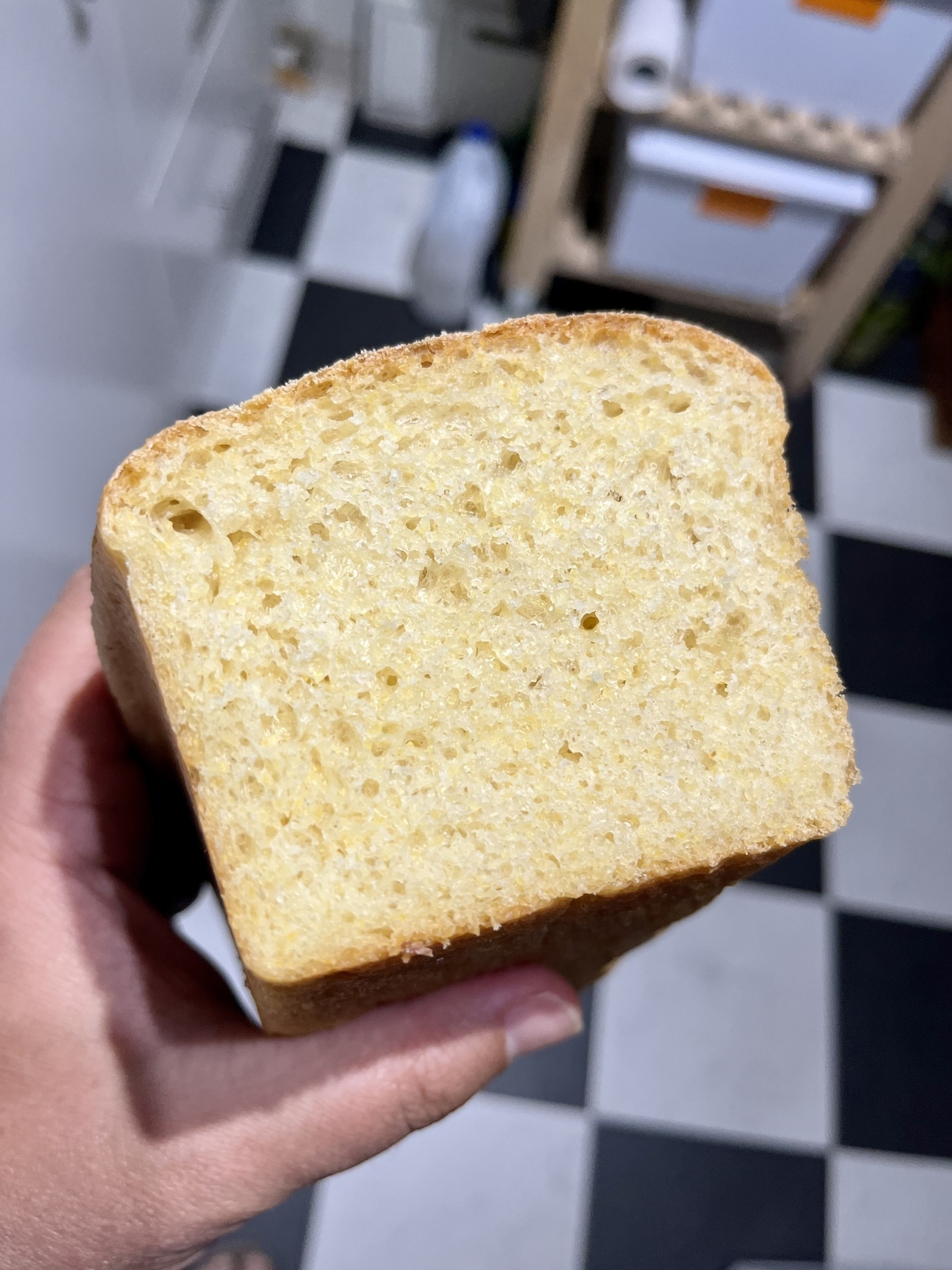 Crumb of the mini loaf. It's great!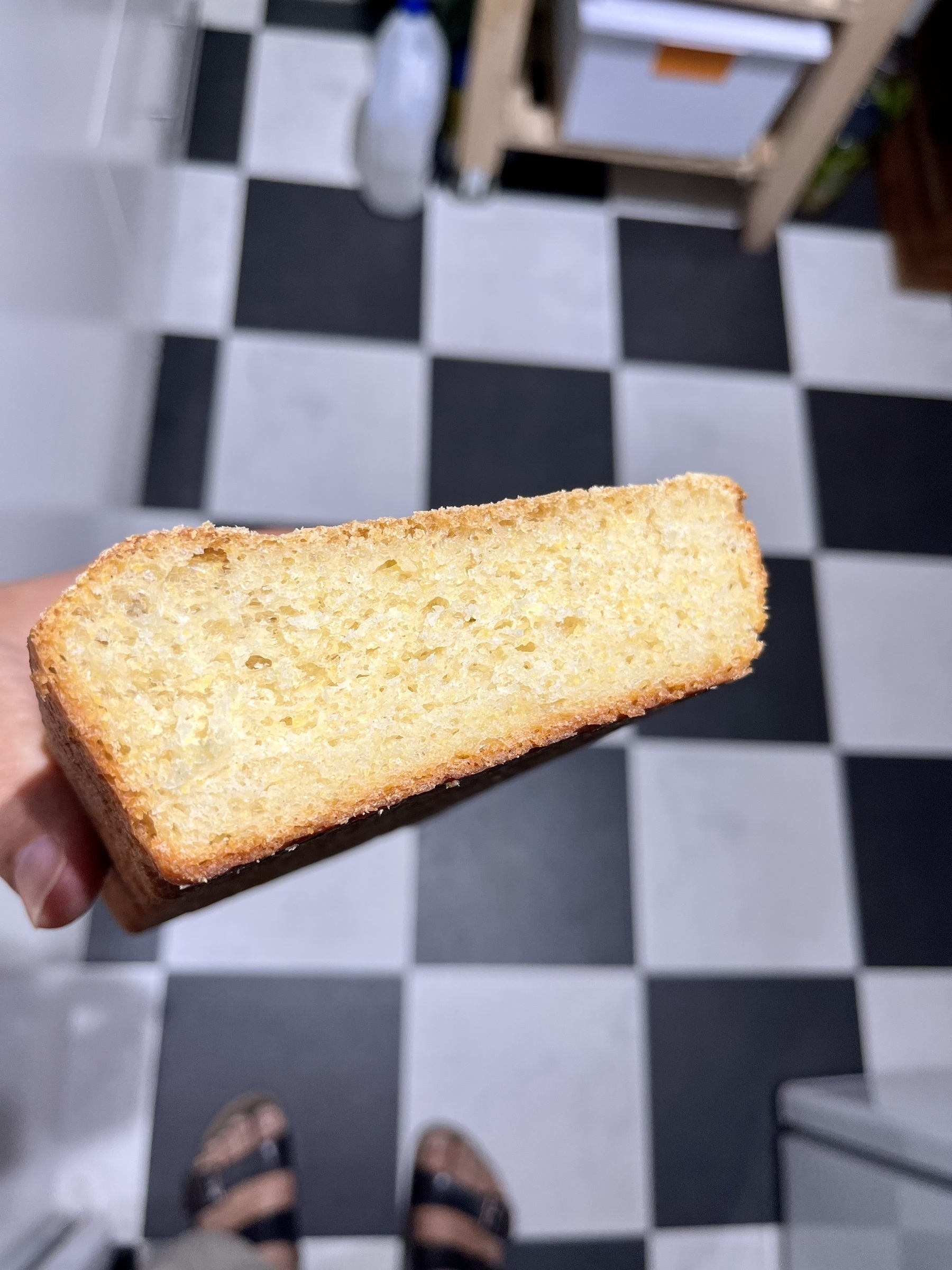 Crumb of the big loaf. Probably all the dough would have fit into the big pan. Or I should focus on making 2 mini pans. Still good!
Chopped up a hami melon we bought a couple of days ago.
Also Refrigerator Pickles. Pickling spice: 2Tbsp Mustard seed, 2 Tbsp dill seeds, Bay leaves, garlic cloves, 1 Tbsp black peppercorns, Added a sliced hot banana pepper with seeds to one smaller jar.