Went over to Main Street and got a coffee and a chai at Matchstick.
Francine from Subo Bakes was having a pop at Storehouse. We had pre-ordered some cakes we were picking up, plus I added a slice of ube swirl cake.
Then went to Jasmine Foods and bought a few things:
cumin seeds
dried marjoram
marinated boneless chicken thighs
olive & feta mix
samosas - 2x veggie, 1 beef, 1 chicken
They really do have huge amounts of spices, including 11kg sacks you can buy.
I found a label that explains the Differences Among the Zaatars:
Found on a sign at Jasmine Foods:
Lebanese Zaatar: More tangy and stronger flavour
Jordanian Zaatar: More sesame seeds & more greener
Palestinian Zaatar: Same as jordanian but more greener
Aleppo Zaatar: More richer taste because of the Cumin, aniseed & pomegranate seeds which makes it more fruiter.
Also saw big containers of nigella seeds.
The halal meat is excellent, including fresh goat.
Went into Organic Acres to get some veggies:
baby arugula salad
cherry tomatoes
Italian flat parsley
king oyster mushrooms
large shallots
chocolate
For dinner, made an epic meal with the Murgella Burrata, Fabbrica della Pasta di Gragnano IGP Straccetti, and Lucifora Ready Sauce with Cherry Tomato bought from Valoroso Foods on February 1st, 2023.
The black radish seemed quite sharp. Sliced it and cooked it in some rice vinegar, water, and sugar until it came to a boil.
I put baby arugula leaves into a large mixing bowl. Zested the skin of a lemon and then squeezed in the juice from half. Thin slices of half a shallot. Cut a handful of cherry tomatoes in half. Added Trader Joes Agrodolce, fancy olive oil, salt and pepper. Tossed it and let the dressing sit for a while.
Sautéed a sliced large shallot in 2 Tbsp of olive oil. Added salt and pepper. Minced the parsley stems and added two minced cloves of garlic. Diced the king oyster mushrooms and added, then lowered the heat. Minced parsley leaves and added the cherry tomato sauce and turned down to low.
Cooked the pasta and drained it. Added in Parmesan grated on the micro plane and added another bunch of raw minced parsley. Added half cup of pasta water. Mixed in with the drained pasta, added some more salt.
Served both the arugula salad and the tomato parsley pasta with a quarter of a burrata on.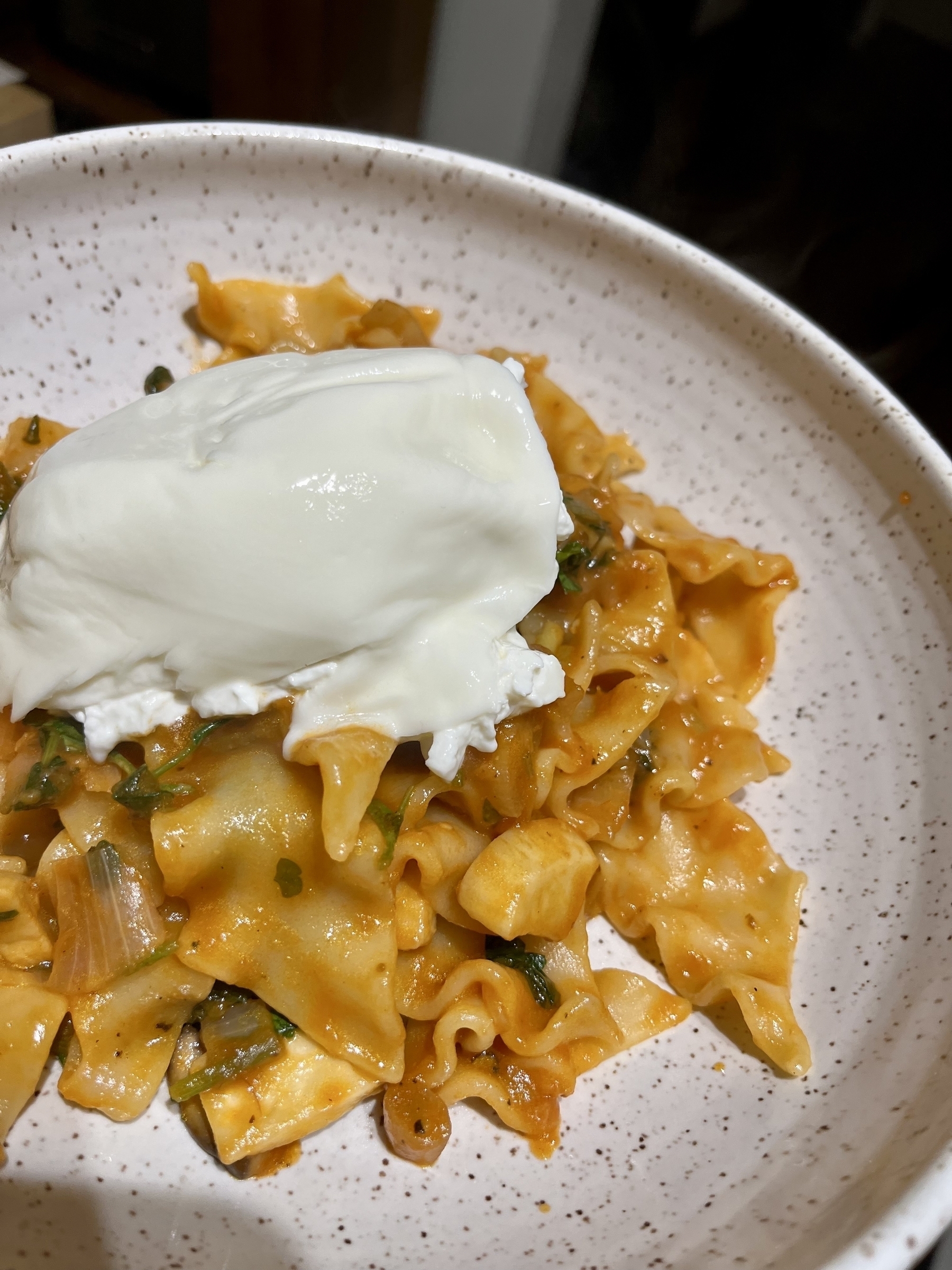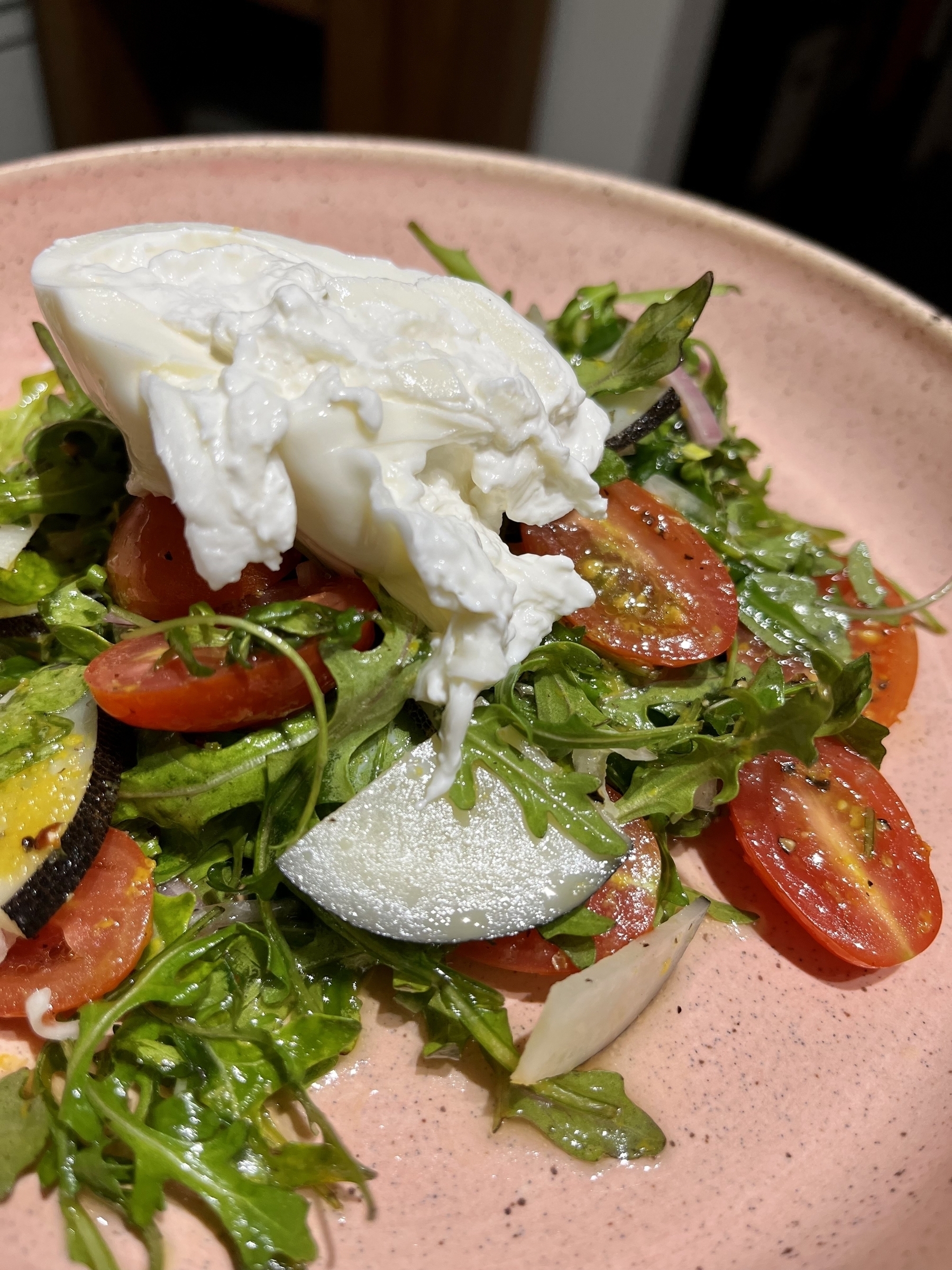 The best burrata I have ever eaten.