We walked over to Tall Shadow Bakery this morning, aiming to get there early before they sold out of things.
Specifically, Rachael wanted to try the berry filled "pop tarts". Nothing like pop tarts, and really great flaky pastry and not too sweet filling.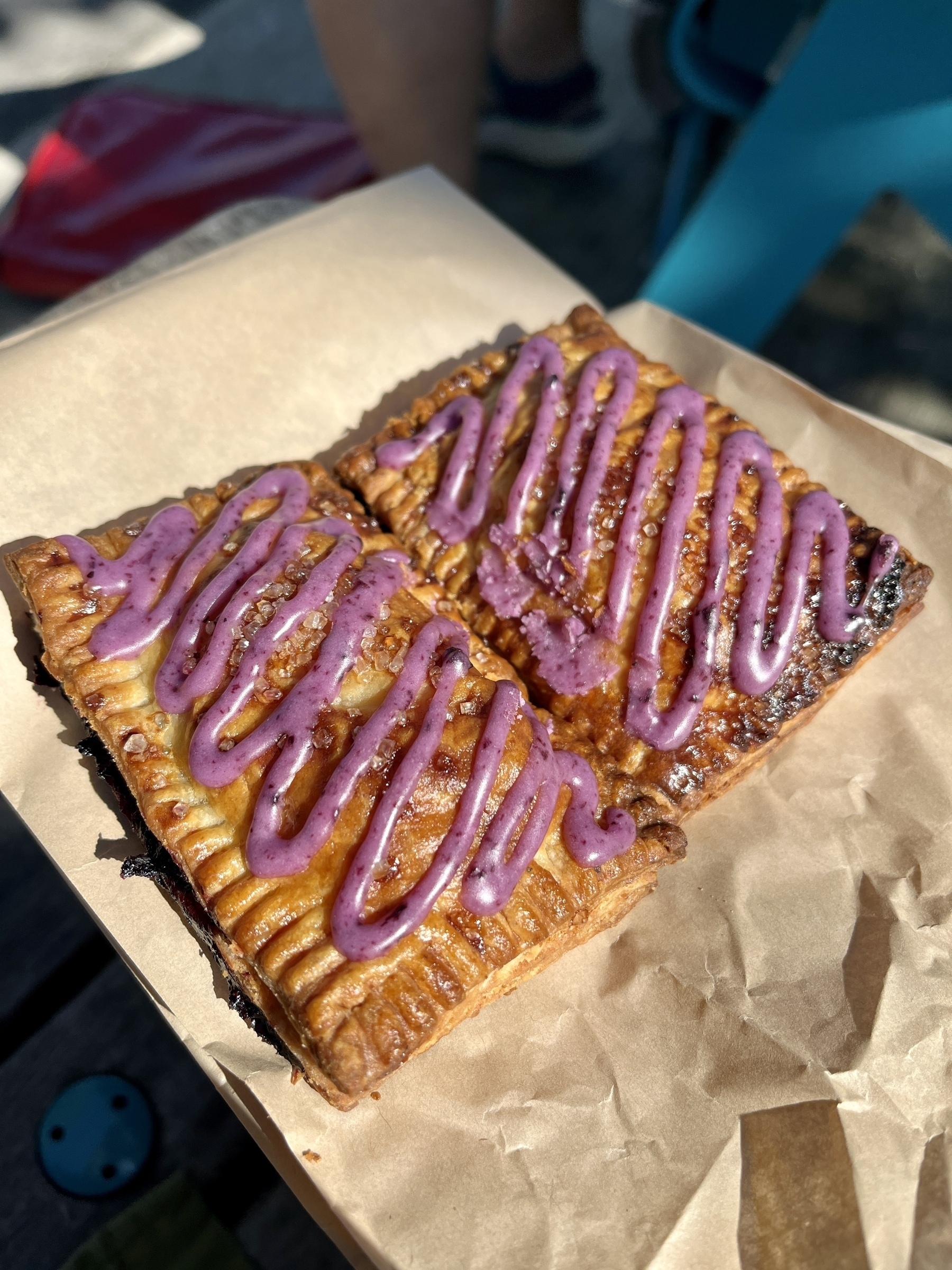 At the end of the day, I did a Donalds shop and ended up getting a bunch of condiments that we were out of or I've been meaning to get for a while.
Donalds Shopping June 4th, 2023
Romaine lettuce
cucumbers
cherry tomatoes
seasoned rice vinegar
Gochujang (I can't find the brand online, will have to search more later)
chicken thighs
pork picnic shoulder
eggs
fresh basil
mixed bell peppers
Savoy cabbage
strawberries
bananas
jar of stuffed olives
2 ears of fresh corn
Ziploc bags
This is the gochujang brand I need to figure out: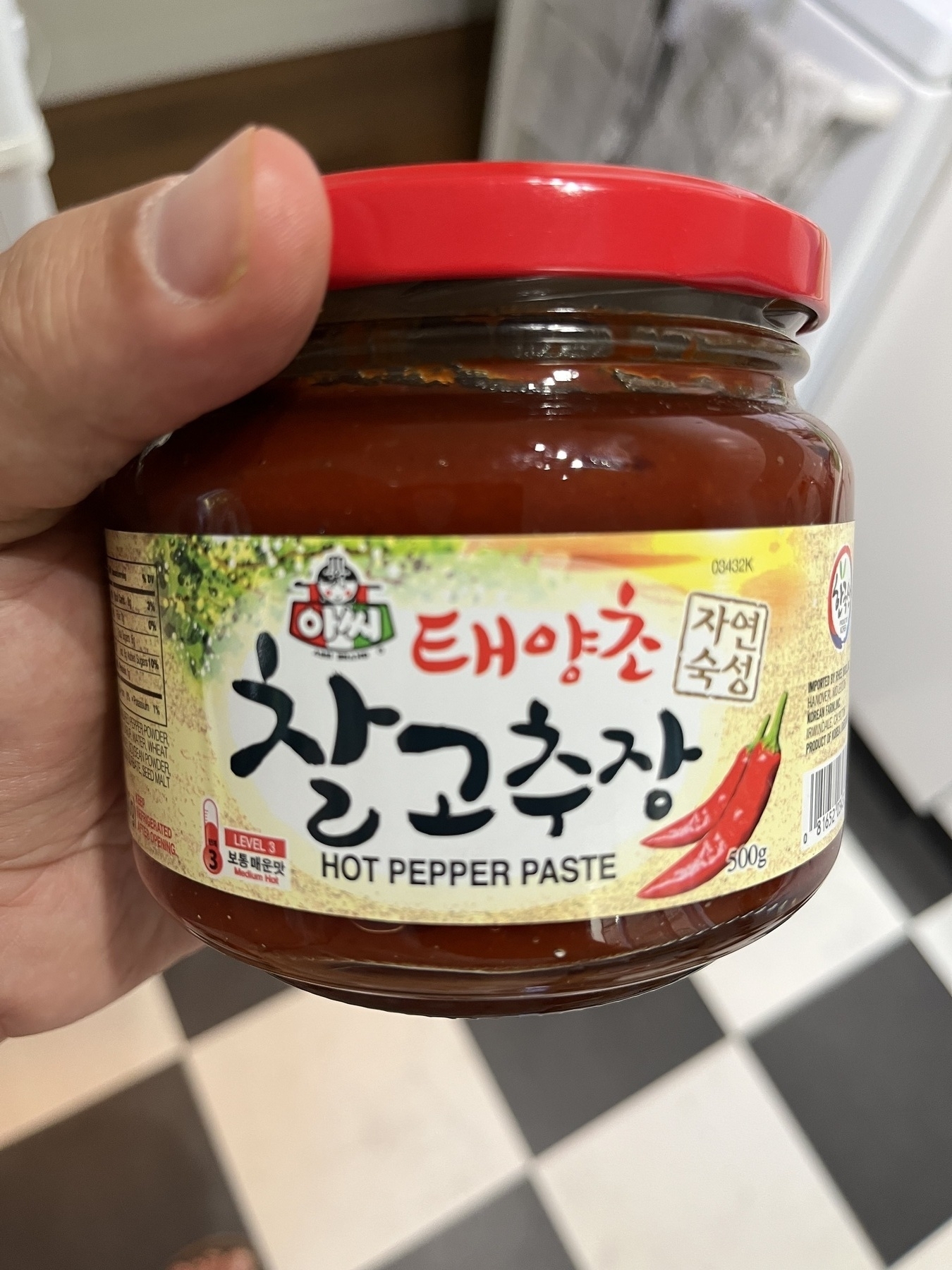 We had a grilled Romaine dish at Bodega Ridge that Rachael like so I got a big head of Romaine and made something up.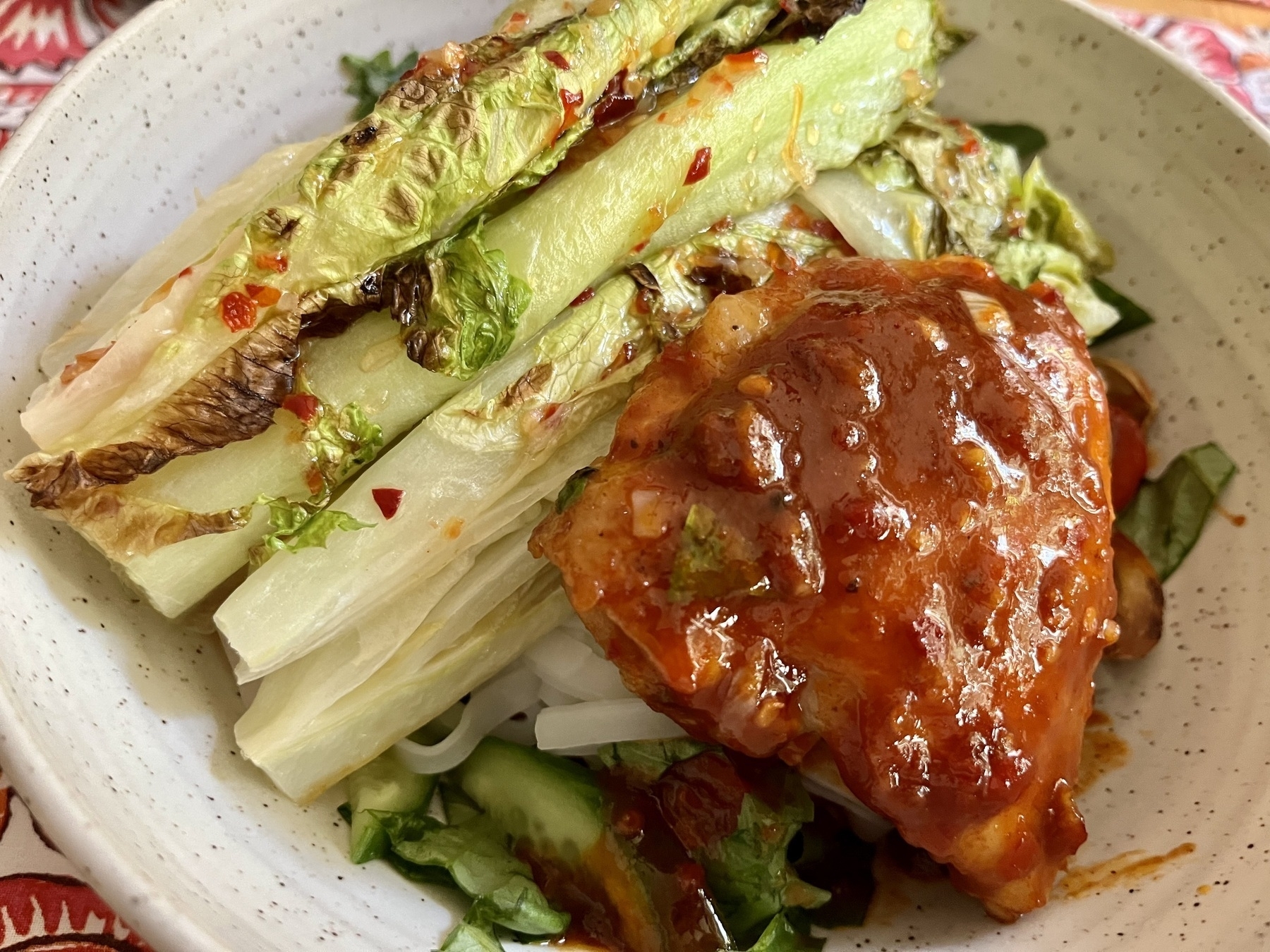 I chopped through the heart and drizzled with oil and salt and put it in a cast iron pan and broiled it on each side.
I made a sauce out of the Aroy-D Sweet Chilli Sauce for Chicken, rice vinegar, and Red Boat Fish Sauce and drizzled it over throughout the cooking.
I also used up the last of the Acecook Oh! Ricey Dried Rice Noodles. Boiled for 2 minutes then drained and out in a bowl with cherry tomatoes, cucumbers, fresh basil, and sprinkled with some rice vinegar.
Finally Korean spicy chicken thighs. Cooked the thighs with a little salt in a pan on both sides until brown. Then added a sauce made of Gochujang, 2 cloves garlic in the garlic press, soy sauce, and rice vinegar. Simmered the chicken in the sauce.
Rachael's comment: "it's good! Like a Bodega Ridge meal smashed together with Fresh Prep"